Kanye West Yelling At Chance The Rapper Video LEAKS!
According to reports and video has leaked online showing Kanye West yelling at fellow Chicago rapper, Chance The Rapper. Read on…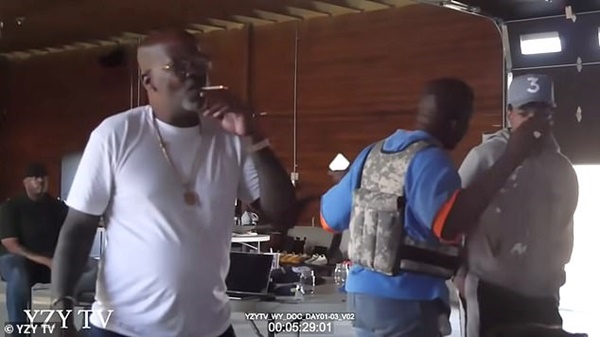 CelebnMusic247.com reports that a clip that was recorded last summer at the YEEZY compound in Wyoming has leaked on to the Internet.
Here is what we have learned about the leaked video of Kanye West:
It seems to be leaked footage reportedly from the upcoming YZY TV documentary of the making of the still-to-be-released DONDA album. Kanye is then shown having an animated conversation with Chance as they stood next to each other. – TheDailyMail
The clip is of Kanye West working on a track for his upcoming album before Dame Dash can be heard explaining the scene.
Damon Dash narrates:
So, you know, Kanye is finishing his album and there's people around. Chance, honestly, because of what he was reading, he came through just to check Kanye. You know, again, Kanye deals with his issues at all times. They got into it, but they worked it out. At the end of the day, Chance was there just to be a friend.
It is being reported that Dame leaked the clip.
Dame has yet to confirm.
This explains why Kim Kardashian West has had enough with her soon-to-be ex-husband Kanye West.