Kanye West Raises $1 Million For DMX Family Selling Custom Shirt!
Over the weekend, the funeral was held for DMX after he tragically died from a heart attack. Fans are still mourning his passing, but the love of his artistry is still celebrated by some of the music industry's elite. Continue on…
CelebnMusic247.com reports that high-fashion brand Balenciaga teamed up with Kanye West's fashion brand, Yeezy, for the creation of custom-made tribute shirts for the late rapper.
The shirt conceptualized by Kanye West and Balenciaga tributes the life of DMX and get this, it has raised well over $1 million dollars, which will go to DMX's family.
The t-shirt features a graphic of DMX with "R.I.P." above his picture and crosses on both sides. The date of DMX's birth is on one sleeve while the other displays the day of his death.
DMX's Instagram account said Kanye West asked Balenciaga to design the shirt.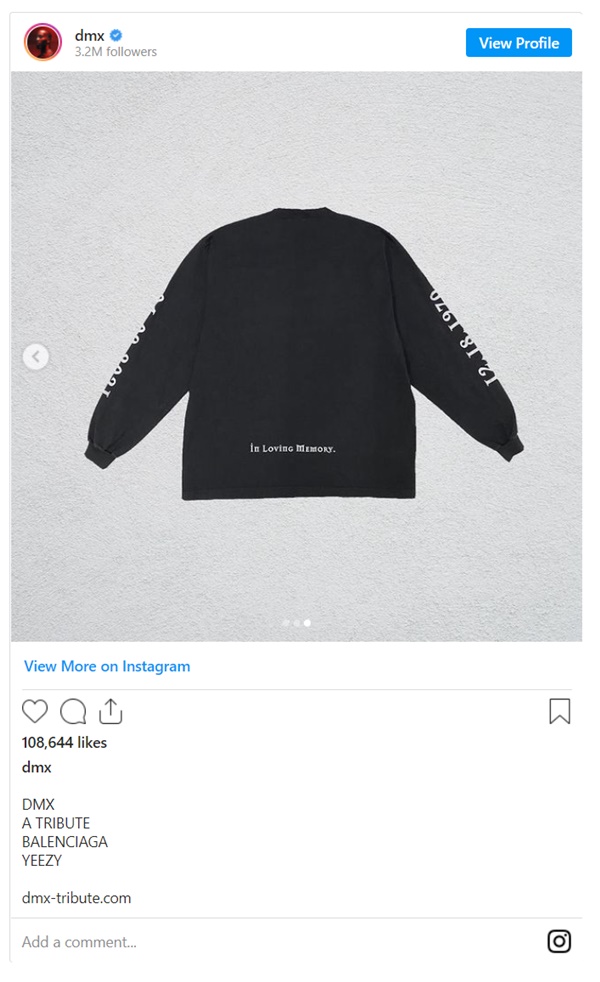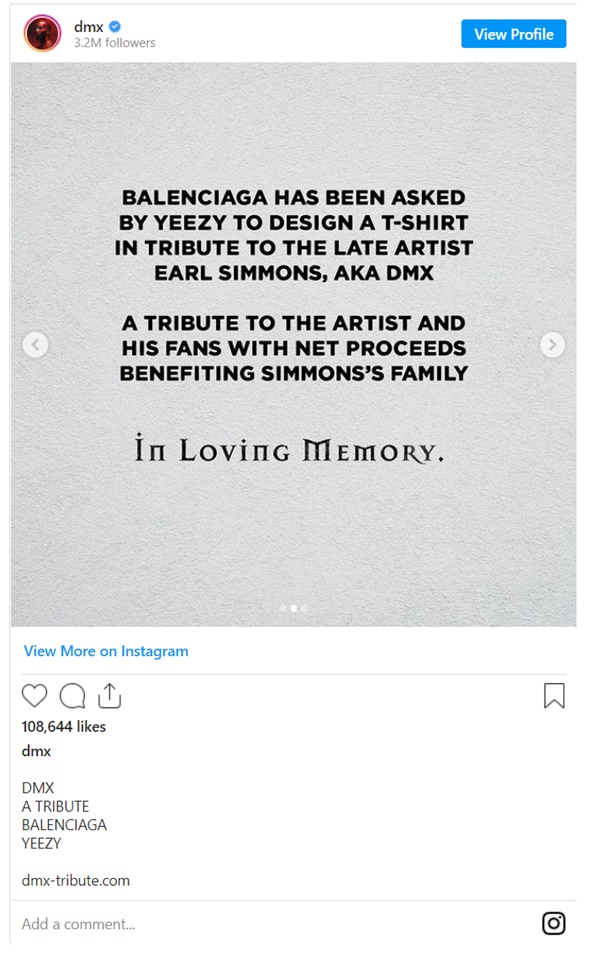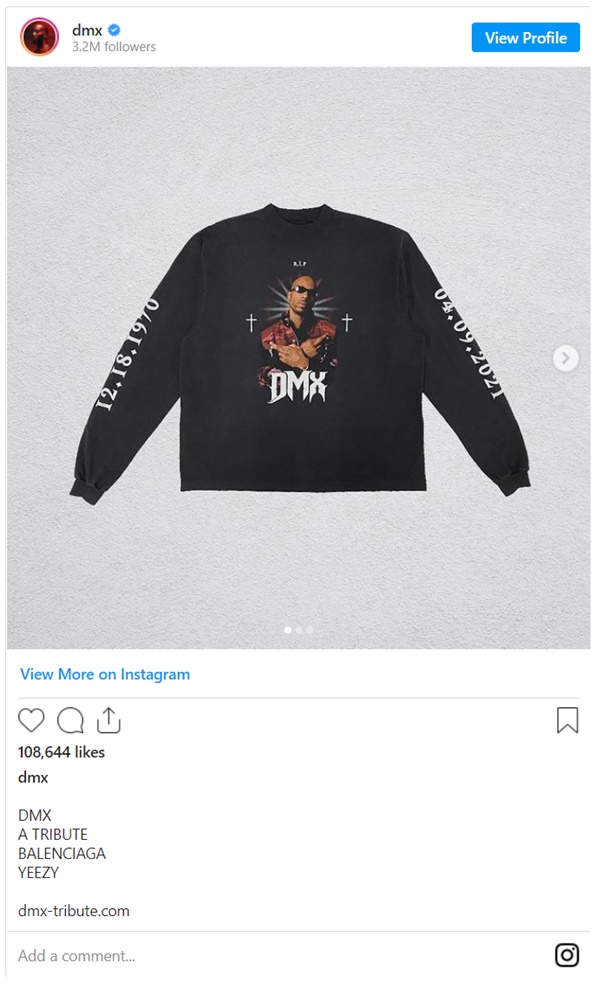 The rapper died at the age of 50 after being rushed to a hospital in White Plains, NY on April 9. Reportedly, DMX had a heart attack following a reported overdose. There is also speculation that the "Back In One Piece" rapper succumbed to COVID-19.
The shirts went on sale during DMX's memorial over the weekend. Priced at $200 USD each, the shirts debuted on the website DMX-tribute.com; they sold out in 24 hours.
West's due diligence to DMX's family also led him to perform during his life's celebration in Brooklyn on April 24. The "Flashing Lights" rapper's Sunday Service choir performed guests singing Soul II Soul's "Keep On Movin," "Jesus Loves Me" and an original song, "Excellent."
DMX, whose real name was Earl Simmons, was honored during his "Celebration of Life" at the Barclays Center located in Brooklyn, NY this past Saturday on April 24.
View this post on Instagram