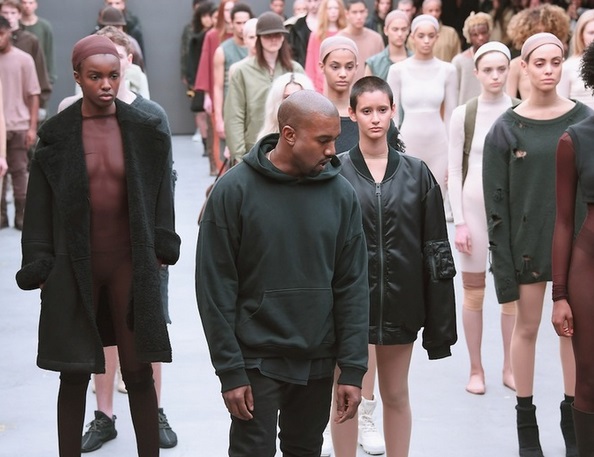 Kanye West Causes Riff With Fellow Designer Anne Bowen!?!
On Wedensday, Kanye West will be having his own fashion show during New York Fashion Week, but Kanye West Causes Riff With Fellow Designer Anne Bowen.
CelebNMusic247.com has just learned that Kanye is being called out by a fellow designer Anne Bowen for adding his runway presentation last minute to the already jammed packed NYFW schedule.
Bowen, who reportedly said "Kanye knows what he's doing" explained to Women's Wear Daily:
"We have been prepping for a year for this at considerable financial, labor- and commitment-cost to our company."

"Our show date has been scheduled for months and has been on the Fashion Calendar for weeks. We went through all the proper channels to make this a reality. And just yesterday we learned that Kanye West is having a show at the same time on the same date as ours."
Bowen's show was slated for noon on Sept. 16, but now she is being forced to move her show if she wants her work to get any recognition.
She adds:
"Kanye knows he is a media sensation and it is just not ethical to do this."

"It's like we are David and he is Goliath. We have put our heart and soul into our show, and should not be stepped on like this."
She continued:
"In order for our show to have any significance, we now have to move our date and time which is a logistical nightmare."

 "Three days out from our originally scheduled time."
According to the NY Daily News, Bowen isn't the only designer who is affected by the surprise presentation. Famed designer to the stars Naeem Khan will have to present at the same time as Yeezus.
West has not made a comment about the last minute schedule changes.