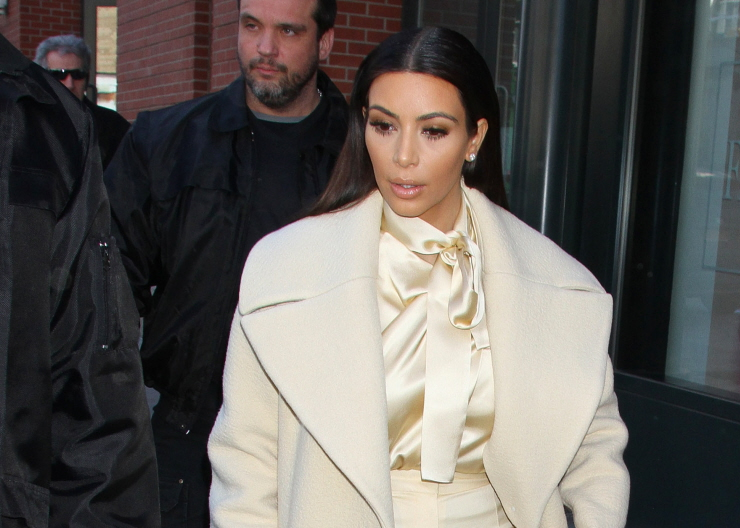 This comes as no surpirse to any of us since Kanye West has casted his muse/fiancee Kim Kardashian in a a full-length "Bound 2" project.
Kanye thinks she's Marilyn Monroe and Kate Upton and Steve Jobs and Walt Disney all rolled into one.   Obviously, Kanye is going to make Kim into an even bigger star. He hopes! What is sad is Kanye thinks that about himself too, but I bet it extends to Kim.   CelebNMusic247.com has learned that Ye is going to make a movie and Kim is going to star in it. This will be a full-length "Bound 2" project, hopefully!
Wow so it's going to be filled with Ye brilliance, great visiuals and then there is Kim Kardashian, who is three times worse than Beyonce when it comes to acting.
Maybe Kanye will have be quite and do a lot of none verbal which she is good at. Advice to Kanye – Watch In A World and tell Kim to get an acting coach, a diction coach to remove the annoying twang and t speach coach an work hard for about 6 months to get her abilities up to speed and maybe just maybe she improve, because she was dreadful in Tyler Perry's poorly excuted film Temptation. one hashtag for that film is #GarbagefilledwithBadActing!
Anyways as for Kanye and his upcoming Bound 2 project here is what Radar is reporting:
Kanye West has often bragged that his fiancée Kim Kardashian is the new Marilyn Monroe. And while other directors have been slow to catapult Kardashian to the same silver screen stardom the iconic blonde once enjoyed, RadarOnline.com has learned that West is taking matters into his own hands: He's writing a new feature film script with American Psycho author Bret Easton Ellis, and there's already a part for his baby mama!

Ellis recently confirmed that he and West are working on a script, and only Radar has the inside details on what to expect from his first big-screen work.

"It's going to be based on the 'Yeezus' album," a source close to West tells Radar exclusively. "That's pretty much a narrative of Kanye's life."

And though West himself "will not appear in the movie," the source says, "Kim is definitely going to be in it. The screenplay already features her character."

"They're still working on the script, so it's unclear at this point if Kim will be a major star of the movie or making a smaller cameo," the insider explains, "but her role in the movie will be pivotal."

What's more, "Her role is going to be very dramatic," says the source. "Far from the bubbly happy persona that she's always played."

Luckily, the Keeping Up with the Kardashians star is sure to get plenty of guidance from West, who plans to direct the movie and "wants to be heavily involved in all aspects of production," the insider reveals.

But she won't be the only woman in West's life to get a spot in the credits. Says the source, "It's going to be dedicated to Kanye's mother," Donda West, who died from complications following plastic surgery in 2007.

The film's release date is still undetermined, according to Easton Ellis, who told Vice, "It's Kanye Land, and that's subject to a whole other time frame."