Jussie Smollet Being EXTORTED By Ex Boyfriend Over Gay Relationship with Down Low Rapper!
According to reports former Empire actor Jussie Smollett has another mess on his hands. Jussie ex-boyfriend recently threatened to leak a sex tape featuring the actor and a down low rapper. Continue on to get the tea spilling on why Jussie Smollett Ex Boyfriend wants to EXTORT him…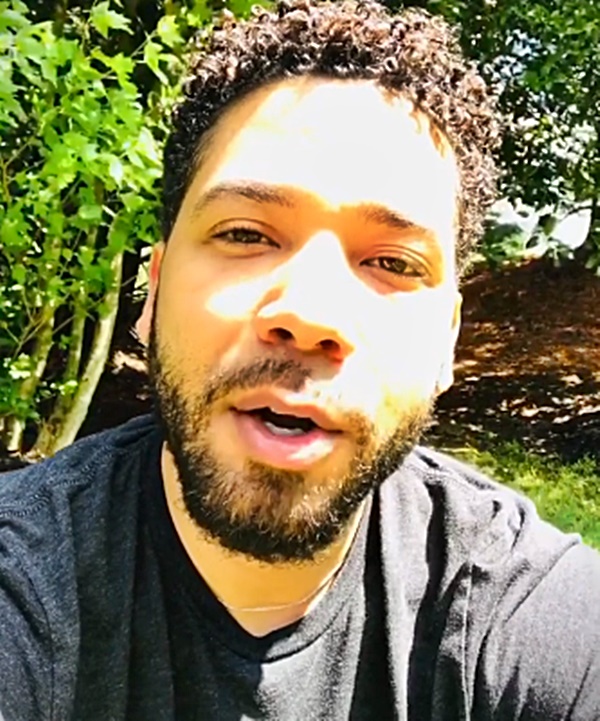 CelebNMusic247.com reports that Jussie's ex-boyfriend claims that the actor owes him money and if he didn't pay him by last night, he'd expose his secret relationship to the world.
Now, Jussie Smollett ex-boyfriend reached out to a popular IG blog and told them about the video to EXPOSE him for filth.
Here is what we've learned according to Jussie's disgruntled ex:
Apparently Smollett has been currently engaged in a "down low" sexual relationship or secret gay affair with a seemingly straight rapper and their activities are all on tape.
This just adds to his February 2019 legal battles after Jussie was accused of staging a fake hate crime assault; the charges were dropped the following month. It has been rumored that Smollett was dating Abel Osundario which makes sense about all the drama.
In February 2020, he was indicted on six counts of making false police reports.
He recently told Page Six:
I'm in a relationship and I'm happy.
However, the star wouldn't say much more about the topic. He has previously been linked to Ex NFL player Michael Sam, former Empire star Rafael de la Fuente, and businessman Tawan Davis.
In addition, Smollett also told Page Six he wants to do Broadway shows next. He also says he's planning to direct a film.
Thoughts?