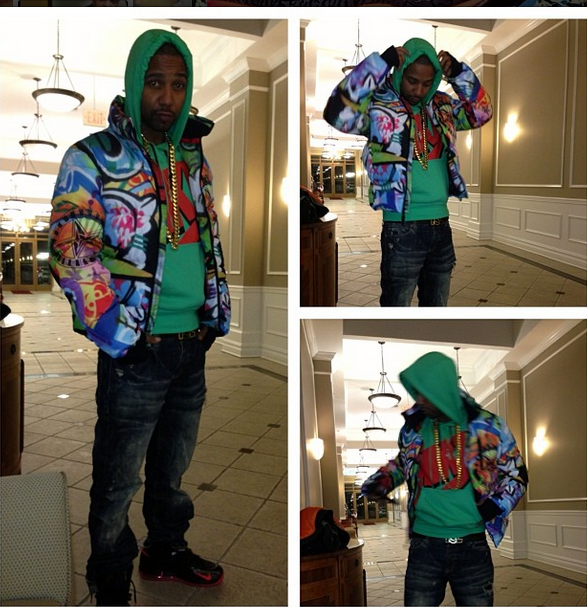 (CelebNMusic247 – News) Juelz Santana Rockin Protocol 176 Giant Bubble Graffiti Jacket
Chrissy & Mr. Jones star, Jim Jones aka Capo has once again tapped the talented Juelz Santana to rock the $298.00 Protocol 176 clothing line.
Here is the Giant Bubble Graffiti Down Jacket Juelz Santana is wearing.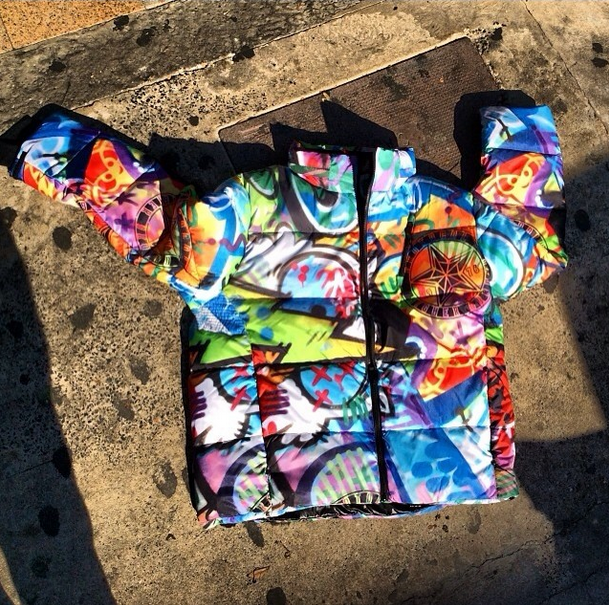 Like what you see, then nabbed this dope Giant Bubble Graffiti HERE
Earlier this month it was announced that Jim Jones has expanded his clothing from Vampire Life to Protocol 176. Jim Jomes has successfully added reality TV star and clothing designer to his resumé with the launch of his new outerwear line, Protocol 176.
The line came about when Capo joined forces with the designers of Parish Nation and music executive Dan Tan who felt that they could corner the urban outerwear market with Jimmy's influence over fashion and music.
Protocol will consist of varsity jackets, hoodies, ski jackets, denim/leather jackets, leather snorkel jackets, and motorcycle jackets.
Get connected to Protocol 1976 at Protocol76.com
Check Jim looking piping hot in his new outterwear:
Related articles