Judge denies Lil Durk requesting to have his curfew restrictions lifted.
According to reports Lil Durk, who is is facing five felonies, in an attempted murder case, will NOT and won't be able to attend a concert bookings outside of Atlanta, Georgia. Read about Judge Denies Lil Durk Travel Request…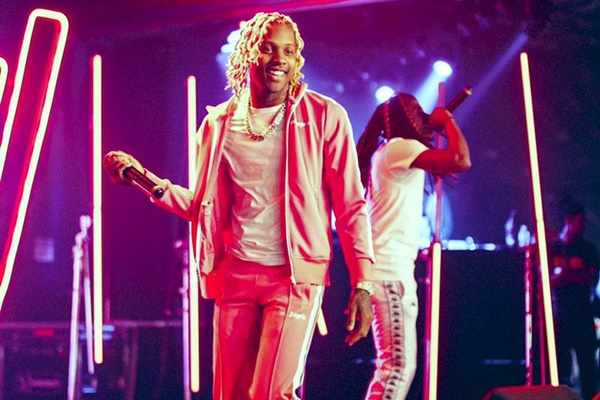 CelebNMusic247.com reports that Lil Durk, whose real name Durk Derrick Banks, is facing five felonies in relation to a shooting which took place outside The Varsity restaurant in Atlanta in early February.
It appears that Lil Durk, who was arrested in late May, and is currently free on $250,000 bond, must stick to a strict curfew, which bans him from going outdoors from 11pm until 7am.
AHH, reports:
Lil Durk continues to insist he is innocent. He claims the restriction is severely impacting his career and ability to travel outside the city for work. The rapper is also claiming that NOT being able to do concerts is leaving him potentially liable for legal action from concert promoters, who had booked him for gigs prior to his arrest.

He recently requested special permission to have the curfew relaxed while he's on the road, but got DENIED!

Durk will NOT be able to attend the Dope Shows Festival in Philadelphia, Pennsylvania this Saturday.

His motion was dismissed by a Georgia judge on Monday, effectively putting his upcoming performances outside of Atlanta in jeopardy.

Durk, 26, had previously complained about having to cancel six performances to date due to the terms of his bond release, costing him much-needed funds to provide for his family, including his six children from various relationships.
We understand Lil Durk, but maybe he shouldn't have screwed up, then none this would be a problem, there would have been no arrest, no curfew and no restriction. Go figure.
At the end of the day Durk messed up and brought this drama upon himself.