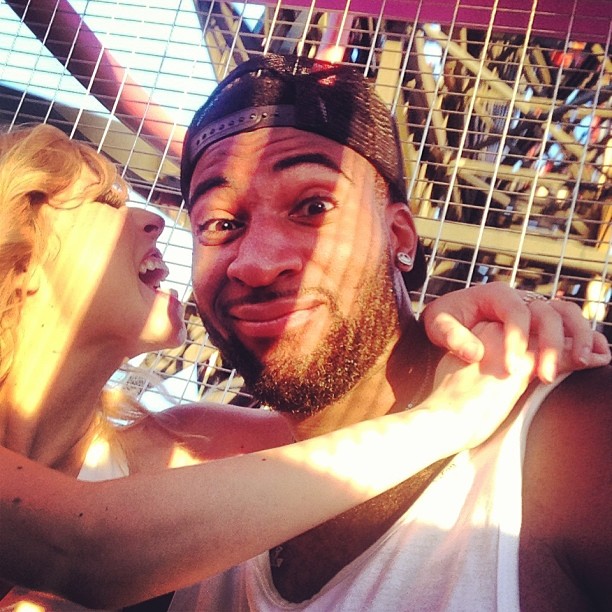 (CelebNMusic247-News) Jennette McCurdy and Andre Drummond Dating
Couples Alert: word on the streets is Jennette McCurdy and Detroit Pistons center Andre Drummond are reportedly dating after posting he was her Internet crush!
Jennette McCurdy and Andre Drummondhave met at long last. The Detroit Pistons center has been mentioning the "Sam and Cat" star on Twitter for months, calling her as "woman crush" on the social media website's "Woman Crush Wednesdays." She eventuallyreturned the favor and the pair finally met up — and it looks like they hit it off pretty well.
McCurdy and Drummond first met up on Aug. 29, and Drummond posted an Instagramphoto of them together with the caption, "Words can't explain! Add your own caption….." The caption included a heart next to McCurdy's name.
Over the rest of the weekend, the couple hung out by the pool, posting adorable Vines and going to Disneyland. Their general cuteness together — Drummond holds McCurdy in his arms in one picture, and they hold hands in another — has led many to speculate Drummond's Internet crush on McCurdy has transformed into an actual relationship. The fact that Drummondretweeted a fan saying McCurdy "is perfect" only fuels the romance flames. Even if they're not officially together, McCurdy and Drummond do make a pretty awesome pair.
Related articles