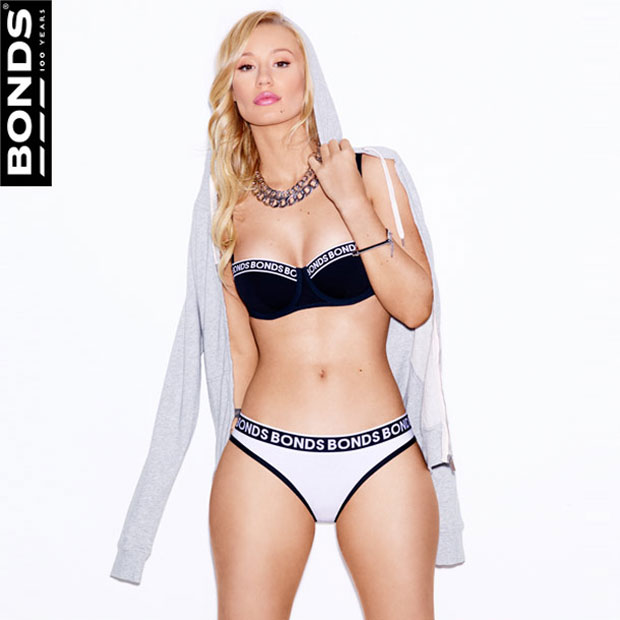 Iggy Azalea Flaunts New Coconuts!!!
Iggy Azalea already has a bangin body and now Iggy Azalea Flaunts New Coconuts aka implants for the Australian underwear line called Bonds, since she is the new face of the brand.
Bonds gave a glimpse of the "Fancy" singers new knockers in just a bra for the first time since going under the knife a few months ago.
[rpi]
Iggy had this to say about her new addition and long-time fan of Bonds:
"As a great role model for women and a long-time fan of Bonds, who grew up wearing Bonds hoodies and undies, Iggy's down-to-earth attitude makes her the perfect fit for Bonds," the company said in a statement. "So excited to be a part of the @bondsaus #bonds100 campaign."
Last month the rapper gushed to E! all about life with bigger boobs, saying:
"I love them so much I had to talk about them,"

"Everybody did say, 'I don't think you need to say it because no one will ever know because they're so small.' I said, 'I know but I'm just going to say it [because] I'm a blabber mouth!'"

"I'd feel better not to have some secret," Iggy added. "It's much freer to say it and then you don't have to worry someone will dig it up."
What do you think of Iggy's new boobs?