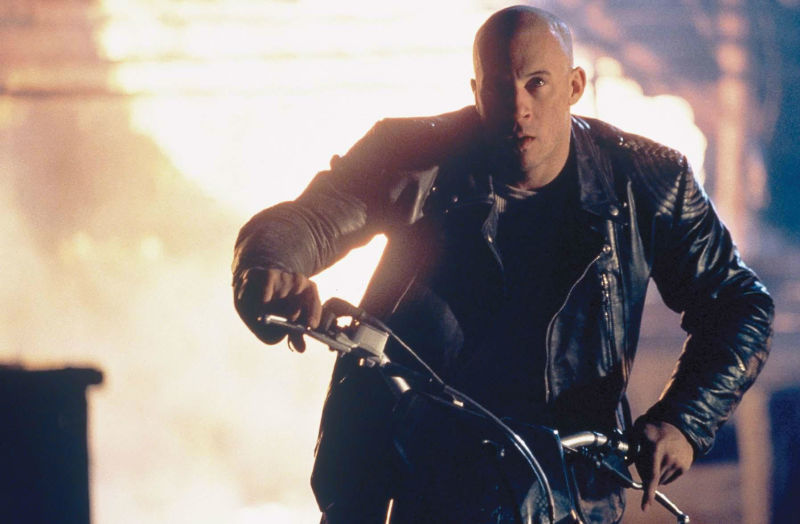 I Am Number Four Director Confirmed For XxX: Xander Returns!!!
Vin Diesel stays busy! He's got The Last Witch Hunter coming out this month and now I Am Number Four Director Confirmed For XxX: Xander Returns.
On top of those two films, Straight Outta Compton director F. Gary Gray just signed for Fast and Furious 8, and he's long teased a return to the world of XXX. With all that said, Vin has now found a director who is perfect to take Xander Cage to the next level.
CelebNMusic247.com has this report via io9:
Vin Diesel reveals that D.J. Caruso director I Am Number Four and Eagle Eye — and previously attached to a feature film adaption of Y: The Last Man — will direct the long-in-development XxX: The Return of Xander Cage. He calls the development "exciting," but notes a scheduling problem between it and the next Fast and Furious film exists.

Diesel says:

"The big question now is which will race to production first now that F. Gary Gray is on [Furious 8]."

"Will XxX race to production first or will Fast race to production first?" As io9 notes, Furious 8 already has a released date that is, presumably, unmovable.
The XXX franchise started in 2002 with Diesel playing Xander Cage, an extreme sports expert who becomes a secret agent. It was followed by a 2005 sequel which starred Ice Cube but the third film would bring Diesel back.
Diesel said:
"XXX is one of those films you do when you need to have a little fun."

 "When the weight and pressures of all the other things have gone so far that you need to have a character that you can just have fun and more comment on life and comment on the outcome than being in it like Dom Torretto [from Fast and Furious]. Dom is very much the center of the storm, Xander is more the guide to something else and you're just with him."
Of course, release dates can shift and Diesel likes to keep busy.
What do you think?