Hold Up Drake Is Dating A 20 Year Old Tik Tok Superstar?
According to the rumor mill, rap superstar Drake, 34, is dating 20-year-old Tik Tok sensation Addison Rae.
View this post on Instagram
CelebnMusic247.com is hearing rumblings about Drake and the much younger social media star for weeks now, but we never got any reliable confirmation of the rumors, until now.
Remember a few weeks ago, Drake allegedly admitted to 'SMASHING' Kim Kardashian while she was married to Ye.
Yesterday another gossip site – pop culture IG gossiper @deuxmoi spilled the tea.
Here's what she wrote:
The IG page @deuxmoi has been written about by Vanity Fair and The NY Times and is considered a reliable place for gossip.
Addison Rae is one of the most popular social media personalities in the world. And apparently, she has caught the attention of Drake.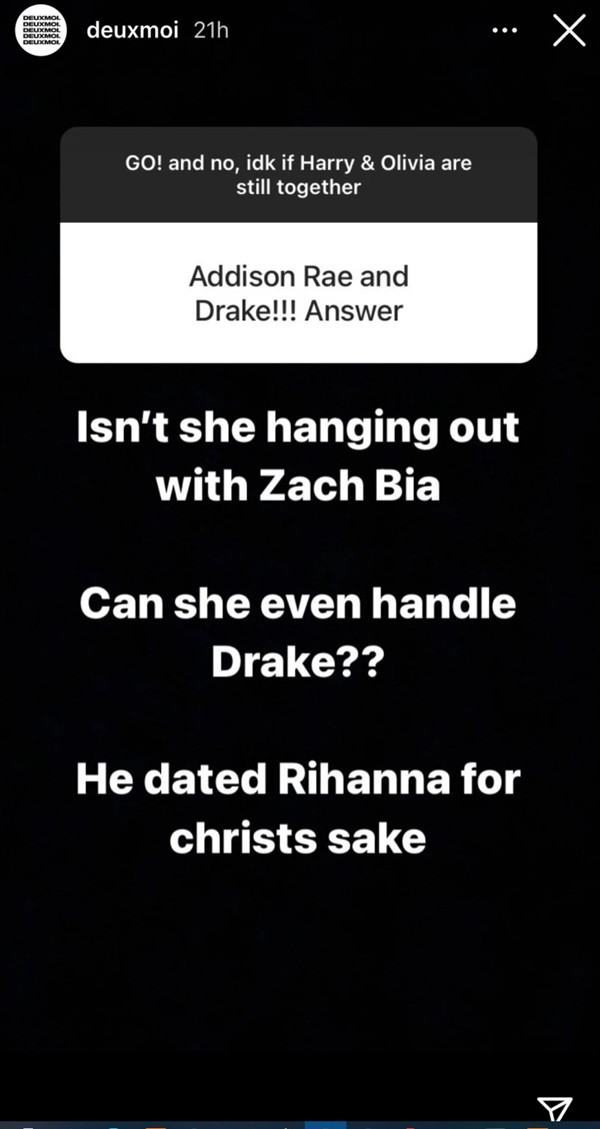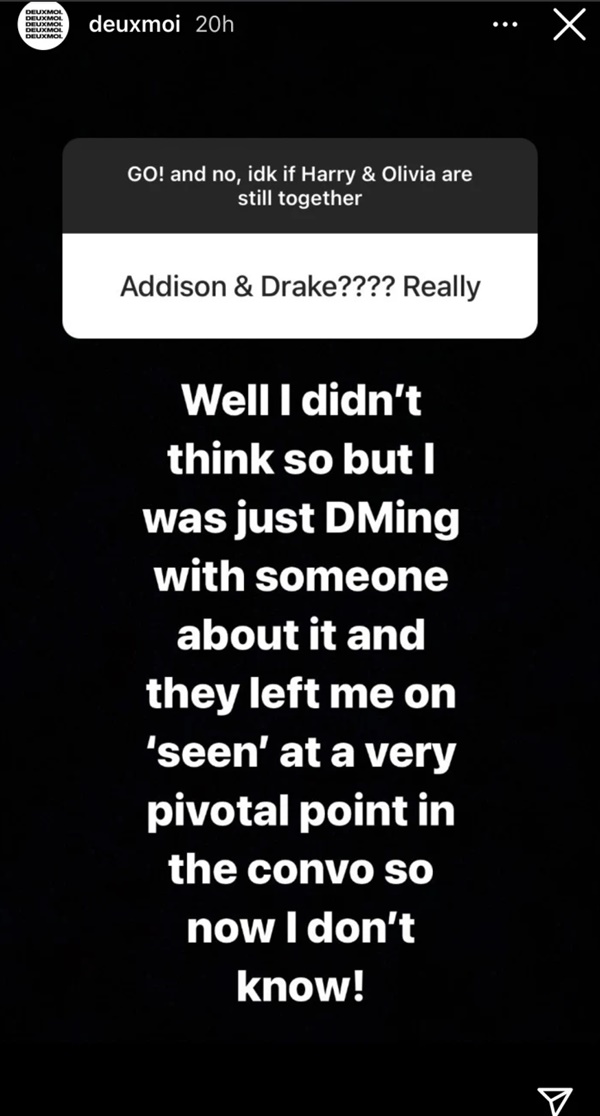 Besides her Tik Tok fame, Rae is also a dancer and singer. In July 2019 she started actively posting content on TikTok, where her dancing videos rose in fame.
As of February 2021, she has amassed over 78 million followers on TikTok, ranking as the second most-followed individual on the platform just behind Charli D'Amelio.
In August 2020, Rae was named as the highest-earning TikTok personality by Forbes. She released her debut single, "Obsessed" in March 2021.
And now she has Drizzy Drake on locked in her phone.
View this post on Instagram
View this post on Instagram
View this post on Instagram
Of course, Drake has not commented on the rumors.