Halsey is holding NOTHING back when it comes to her ex, G-Eazy.
Basically, Halsey still has some things to get off her chest about her ex, G-Eazy. Continue on to see what she is saying about the bay area rapper…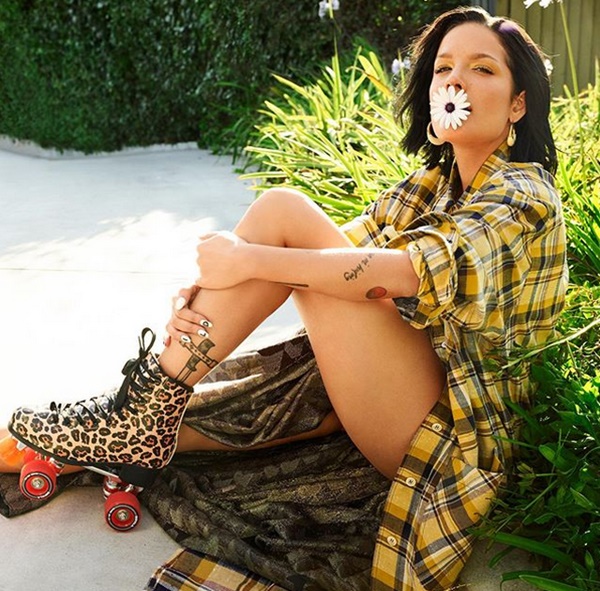 CelebNMusic247.com has learned that the Nightmare singer seemingly took shots at the No Limit rapper in a new interview in Cosmopolitan's October issue.
Halsey opened up about the struggles of faking a smile for the public eye when she dumped G-Eazy back in July 2018.
She recalled:
I was doing Good Morning America and I'm in a blonde wig and white patent-leather outfit, twirling around while I'm going through a heinous breakup. I look down and there are these two girls, one with pink hair, one with blue hair, septum piercings, cool as f–k, still loving me, probably knowing what a weird time I'm going through.
Midway through her performance though, the 24-year-old said she had an epiphany about the difficult breakup.
She continued:
I looked at them, looked at myself in my sparkly Britney Spears outfit, and went, 'Ohhh no, they deserve better than this.' If those girls can be that brave in who they are, then I owe them better than this homogenized bullsh-t. But hey, if the worst thing that's happened to me so far is I wore dumb clothes and dated a sh-tty dude, I think I'm doing alright.
Did ya notice the "sh-tty" dude part?? That part speaks REALLY LOUD!
If you'll recall, the former couple dated for nine months before calling it quits. Members of their inner circle claimed the breakup wasn't at all surprising based on Eazy's reported flirty behavior with other women
Halsey, born Ashley Frangipane has since moved on with British alt-rock artist, Yungblud.