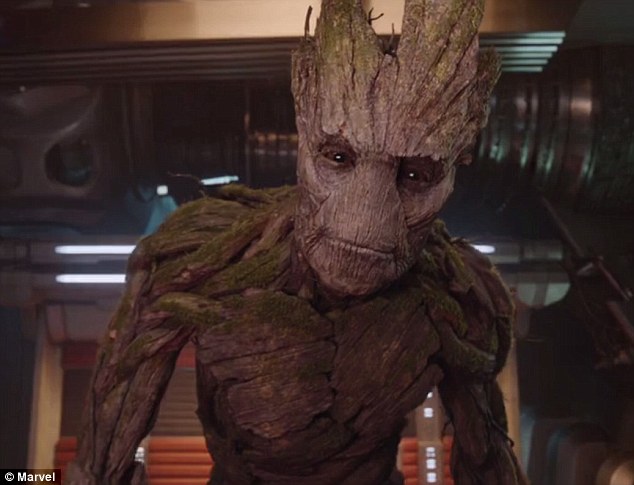 Guardians Of The Galaxy 2 Has Secret Groot Script!!!
Have you ever wondered what Groot is actually saying when he says "I am Groot" in multiple ways? Well this just in Guardians Of The Galaxy 2 Has Secret Groot Script.
CelebNMusic247.com has this report via Collider:
As Marvel Studios has just begun production on director Scott Derrickson's magic-infused Doctor Strange, the studio is currently in the midst of preparations for its next production, and it's a doozy: Guardians of the Galaxy Vol. 2. Few could have predicted just how big of a success Guardians of the Galaxy would be when it opened last August, but the film performed like gangbusters and fans are clamoring for the follow-up, which sees James Gunn reprising his duties as writer and director along with his cast of Chris Pratt, Zoe Saldana, Dave Bautista, Benicio Del Toro, and the voices of Vin Diesel and Bradley Cooper.

As Gunn continues pre-production down in Atlanta ahead of a February or March start-date (and as Gunn and Marvel continue their casting search for the film's Big Bad), the social media-friendly filmmaker recently took to Twitter to answer some fan questions about the follow-up.
As is to be expected, he didn't really reveal anything too major, but a few tidbits are certainly of note, especially the fact that the script has a "Groot Translation" version that only two people are allowed to see.
James Gunn took to twitter in a series of tweets revealing details on GOTG2:
As pre-production continues we should be hearing more casting news soon, but for now it appears as though Guardians of the Galaxy Vol. 2 is in very good hands. The film is slated for release on May 5, 2017.