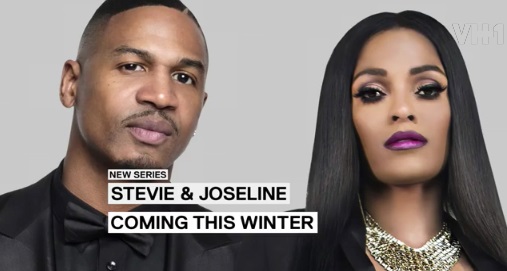 First Look At Stevie J & Joseline Spinoff!!!
You're in luck Love & Hip Hop fans because we have you First Look At Stevie J & Joseline Spinoff  coming this winter.
At the end of Love & Hip Hop Atlanta Stevie J flew solo out to Los Angeles to pursue his career leaving Joseline behind.   Well that didn't last long because Stevie J and Joseline Hernandez are currently out in LaLa filming their new VH1 spinoff series.

Here is the details of the upcoming series, which we already announced last week:
[rpi]
The "sleazy" Stevie excitedly tells his friend in a sneak peek, "Stevie J is back in L.A. baby! We got to turn up! I'm not messing this up for nobody."

Thinking he left his wife behind, he gets a surprise Facetime call from Joseline and tells her, "You in L.A.? I thought I left the ratchetness in Atlanta?"

She responded, "Mimi stayed in Atlanta, not the Puerto Rican Princess."
Take a look at what's ahead:
Make sure to watch Stevie J and Joseline taking over LA!
There is no official date set for Stevie & Joseline new series, but it is coming to VH1 this Winter!
What do you think?