EX-FBI Agent Says Suge Knight Hired Hitman To Kill Diddy!
The bullet was always meant for Diddy aka Puff Daddy at the time, unfortunately, Biggie Smalls ended up being shot dead, CelebnMusic247.com has learned. Continue on for tea spill on Suge Knight hiring hitman to kill Diddy…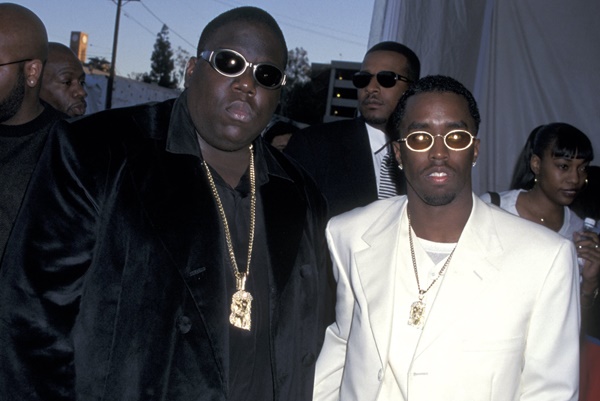 A former F.B.I. agent, he is claiming that former Death Row Records founder Suge Knight, paid a hitman that killed Notorious B.I.G.
For over two decades the murder of Biggie Smalls has always been a mystery, but many assumed that Suge Knight was always connected. Hopefully, Phil will not end up like the last investigator who suddenly died.
Well, according to Phil Carson, who worked on the case for two years, believes that the shooting of Biggie was done by a man named Amir Muhammad.
Carson told the New York Post Amir was a Nation of Islam convert.
He claims:
All the evidence points to Amir Muhammad. He's the one who pulled the trigger. There were plenty of others who helped orchestrate it [and] allowed him to pull the trigger.
He also claims to have "had evidence that LAPD officers were involved" in a cover-up but was shut down by the city attorneys after reading sealed court files about the murder.
Carson wrote to the bureau:
Amir Muhammad, AKA Harry Billups, the godparent to LAPD Officer David Mack's two children, has been identified by several sources as the trigger man. Mack is a registered owner of a 1995 Black SS Impala with chrome wheels, the exact description given as being driven by Wallace's shooter.
Carson is calling for the case to be investigated again. It is officially open but nothing is being done.
Diddy was allegedly the target for the shooting.
Sean Combs was allegedly "freaked out" to learn that he was the target.