(CelebNMusic247-News) Evelyn Lozada's Daughter Attacks Chad Johnson
Talk about a hot mess of conflama!
After Chad Johnson blasted ex-wife Evelyn Lozada and implied she slept her way to a book deal with the Cash Money literary imprint, Cash Money Content last night,
Evelyn's daughter Shaniece went on the war path for Ocho's blood. Apparently Shaniece was not amused by Chad's remarks about her mother so she fired shots!!!
Shaniece Tweeted: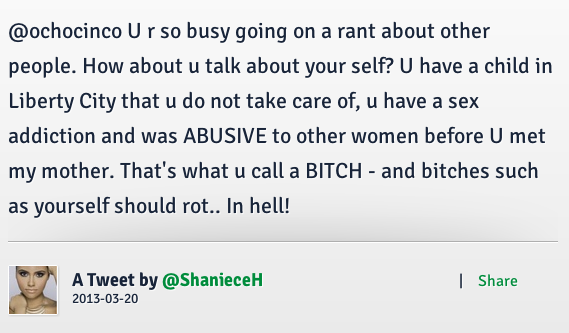 To recap yesterdays events which caused Shaniece to fire shots at Chad Johnson:
Chad started with subtle jabs in response to Twitter questions and ended by cussing out Evelyn's publicist and implying Eve smashed Slim and Baby to get her Cash Money book deal.
Ochocinco Tweeted: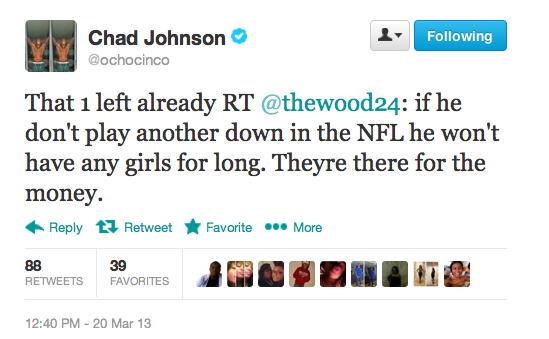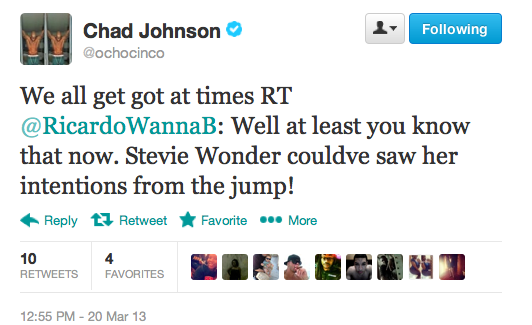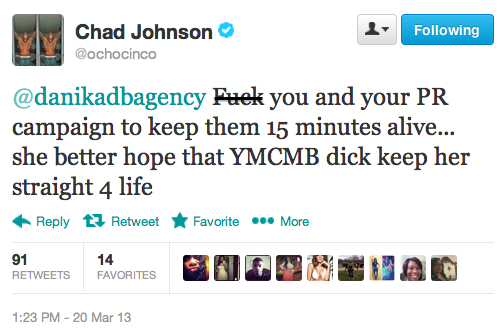 CelebNMusic247 brings you latest news on celebrity daily…Stay connect:
Stay Connected to CelebNMusic247.com: Follow us on Twitter – Like us onFacebook and Friend us on YouTube 
Related articles