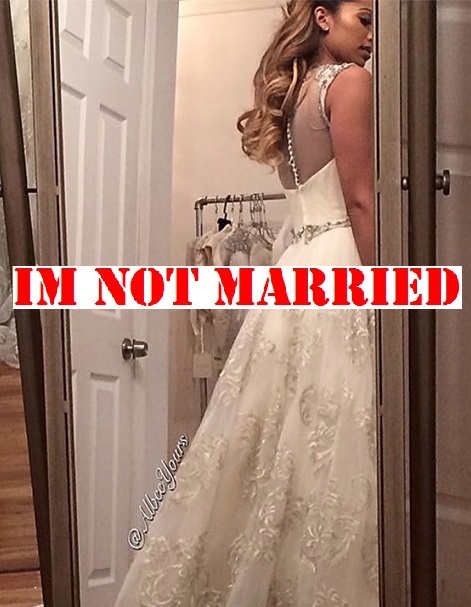 Erica Mena & Bow Wow NOT Married!!!
Despite the rumors being tossed around ever since Mena posted a photo of her wedding dress Erica Mena & Bow Wow NOT Married.
The Love and Hip Hop star, who is retiring from the franchise after season 5, Bow Wow has been teasing fans and making them think their married since he been calling his boo "Erica M. Moss" on social media for the last couple of days.
[rpi]
It's sent the Twitter fans into an uproar, but we can assure that the couple hasn't taken the big step yet. In fact, a rep says they haven't made things official just yet.
Their wedding is set for June.
Here's the tea:
On Tuesday, Shad posted two photos on Facebook of his fiancée in a wedding gown and referred to her as his wife. The images and captions instantly sparked rumors that the engaged couple secretly got hitched.

But Mena's rep tells HipHollywood exclusively that the rumors are "not true" and that the photos are "screen shots from an upcoming episode of Love & Hip Hop."
There you have it. Just another RUMOR smashed.
Thoughts?