While the 72nd Annual Golden Globes are taking place Sunday, the HBO movie production of Entourage Films on Golden Globes Carpet.
One of the ABC hosts leaked the news that the cast of Entourage is filming for a scene in the upcoming movie. Instead of making a mock version of the Golden Globes Carpet, the productions is actually using the 2015 Golden Globes as the back drop for a scene in the movie.
[rpi]
Apparently this plays into the upcoming storyline of the film as Vincent Chase (Adrian Grenier) and his Enoturage (Jeremy Piven, Kevin Connolly, Jerry Ferrara, Kevin Dillion) are heading to the Globes. The movieis directed by Doug Ellin and written by Doug Ellin and Rob Weiss.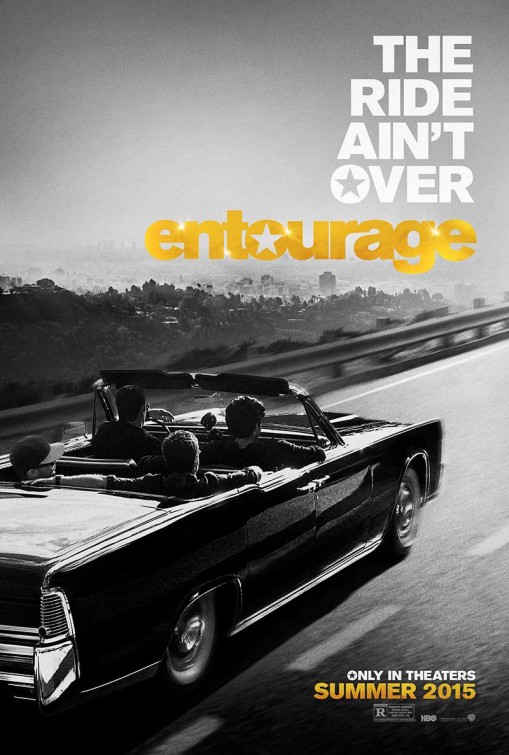 Here is what CelebNMusic247.com has learned via E! News:
E! News has learned that the Entourage movie is still filming—but that's not all. We've also confirmed that the cast has chosen to take advantage of the big Golden Globe Awards tonight by shooting part of the movie at the event (talk about being resourceful!).

Stars of the hit HBO series turned movie Kevin Connolly and Emmanuelle Chriqui (who play couple Eric and Sloan) were spotted doing a mock interview together on the red carpet today with real entertainment reporter Carson Daly.

Fans finally got a glimpse of Vince, E, Turtle, Drama and Ari back together again in the newly released Entourage movie trailer, which was released last month.

In the teaser clip, Grenier, Connolly, Ferrara, Dillon and Piven are having their usual bromance just like in the HBO days, but a few things have most definitely changed!
Watch the trailer:
Related articles