Drake Says Kylie Jenner is His Side Piece!
This is NOT gonna sit well with Travis Scott who is Kylie Jenner's on and off again boyfriend and father of her child. For some reason, a track by Drake and Future recently leaked and in the lyrics, Drizzy says that Kylie is his side piece. Read on…
View this post on Instagram
CelebNMusic247.com reports that Drizzy Drake is now claiming that billionaire model Kylie Jenner is his side piece.
Here is what we've learned:
A track by Drake and Future leaked this week and where you hear the Canadian rap that the youngest Kardashian sister is his side piece. And Future was equally disrespectful claiming that he has 20 Kylie lookalikes as his side pieces.
Drake went on Instagram Live Wednesday night to tease some unreleased music from a collab with Future.
On the track, the duo raps about all the hot women they're able to haul in, and Drake spits these lyrics:
Yeah, I'm a hater to society / Real sh*t, Kylie Jenner that's my side piece / Future: Yeah, I got 20 motherf***in' Kylies.
Drake immediately issued this apology once he learned of the unreleased leaked track.
Drizzy wrote:
A song that mark ran last night on night owl sound live set shouldn't have been played. It's a song that leaked 3 years ago and got scrapped shortly after. He was just going too deep in the drake/future catalogue. Last thing I'd want to do is wake up having any friends of mine feeling disrespected so I just had to say that to start the day.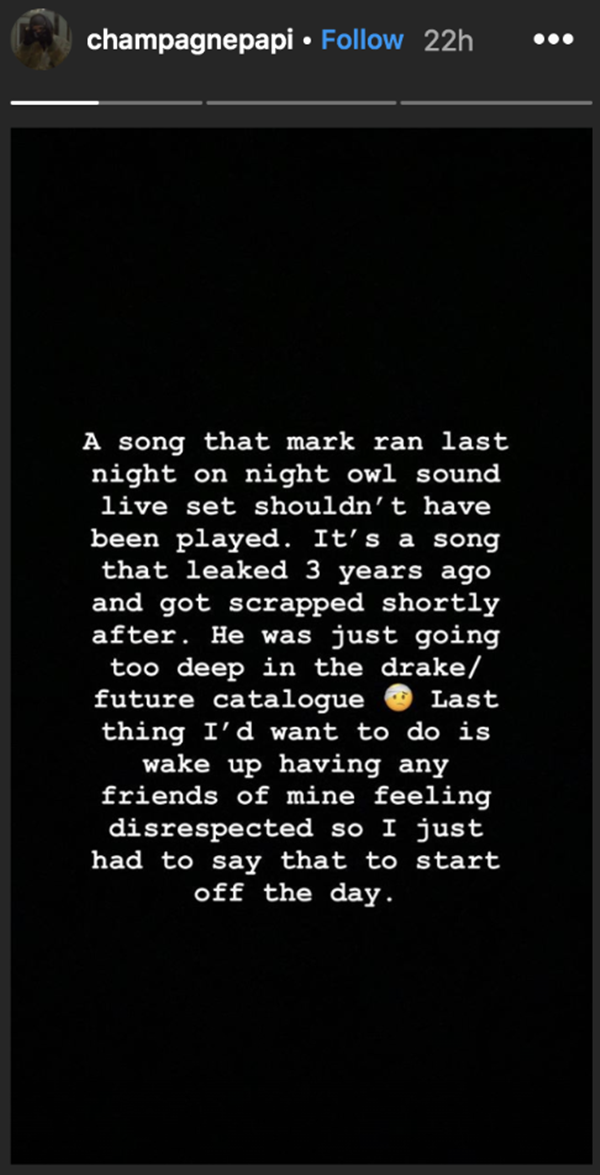 This is the song, but it was from three years ago and according to Drake, "it shouldn't have been leaked!":
#CelebNMusic247 reports an old song from #Drake and #Future leaked and now the OVO rapper has issued an apology. #Yikes https://t.co/4Q8IwwkxO7

— Celeb N Music 247 (@CNM24_7) May 24, 2020