Drake How He Stayed Coronavirus Free From KD!
A couple weeks back Kevin Durant announced that he had tested positive for the Coronavirus and the nght before he was spotted with Drake. It raised the question if Drizzy may be positive as well?
Drizzy Drake explains how he stayed Coronavirus free from Kevin Durant (KD) on the flip…
Drake on live with Tory Lanez. ? pic.twitter.com/AEQhFF42ij

— Word On Road (@WordOnRd) March 31, 2020
CelebNMusic247.com has learned that Drake gave social media users some insight as to how he did not catch the deadly coronavirus, amidst NBA star Kevin Durant testing positive.
On Tuesday (March 31st), Drake appeared on Tory Lanez's "Quarentine Radio" for some Q&A.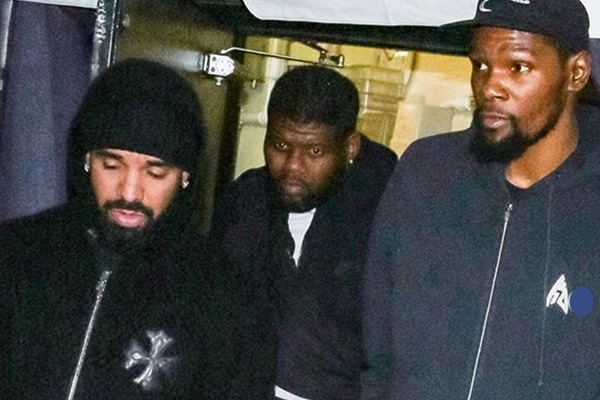 Drake answered the question everyone has been wondering since the sighting with Durant.
Lanez asked him:
Drake we've got one question for you, we know that you were around Kevin Durant when he caught the corona, what were you doing to stay corona-free.
While sipping a glass of wine, Drake jokingly responded:
Honestly, a glass of wine keeps the rona away, boys.
As previously reported, earlier this month, Kevin Durant reportedly tested positive. As for, Drake. he has since tested negative and shared his results while discussing them with his father Dennis Graham.