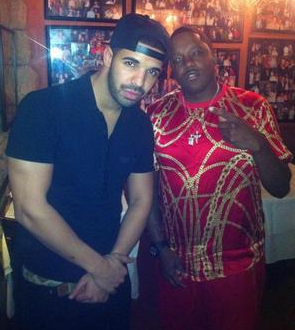 (CelebNMusic247-News) Drake Drops First Official Single from Nothing Was The Same
Young Money Entertainment artist Drake  currently at work on his new album Nothing Was The Same, which is scheduled to drop in September.
Here's the drop:
Drake and Mase were pictured together, but there's no word on what the two rappers were up too.

A photo of Drizzy and Mase together has surfaced, which could mean they're putting in studio time together. Would you like to hear a Drake x Masecollaboration on Nothing Was The Same?

More Drake updates for your Monday morning, according to DJ Skee, Drake will be releasing his "first official single" from Nothing Was The Same (is "All Me" not on the LP?) tomorrow, August 6th.

Skee is of the opinion that Drake will debut the single at his OVO Fest tonight. No word on where Skee got this information, but he says the single is called "Hold On We're Going Home"– Stay tuned.
Skee posted this on his Twitter and then removed the post: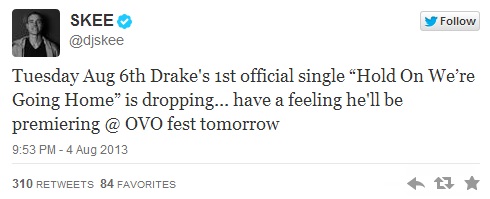 Related articles