DMX Estate Issues Public Statement After Woman Claims She's His Daughter!
Following the latest developments regarding the late DMX-born Earl Simmons, after a report revealed a Georgia woman has claimed she is one of the late rapper's children. Continue on to read DMX Estate Statement…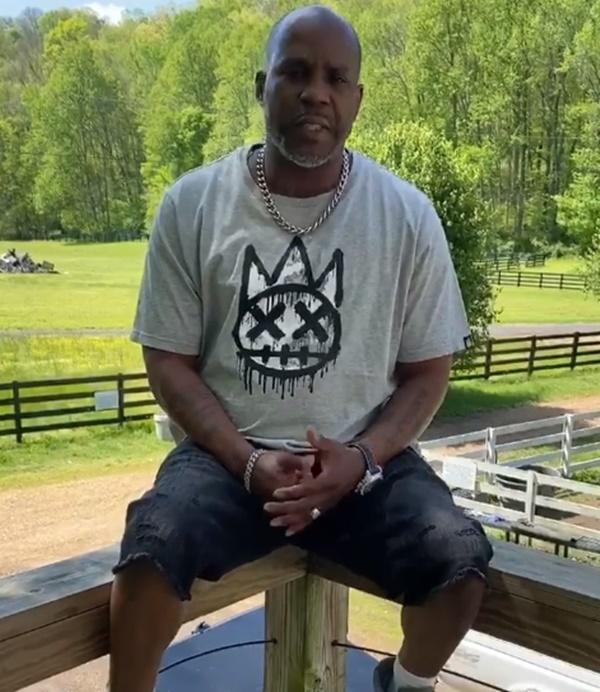 CelebnMusic247.com reports that Earl "DMX" Simmons' family's ongoing division of his estimated $1 million estate took a dramatic turn on Oct. 22.
Conflicting reports following DMX's death back in April from a cocaine-induced heart attack said he fathered 14 to 15 children aged 1 to 28 years old.
Page Six reports, a woman named Raven Barmer-Simmons contacted the "Party Up" emcee's adult children regarding claims to his estate these past few weeks. Because of the number of children DMX reportedly has, the courts are requiring everyone to take a paternity test before being given a chance to receive anything from the estate, as the rapper died without leaving a will.
Meanwhile, "DMX's ex-wife Tashera Simmons' oldest sons, Xavier Simmons, Sean Simmons, and Tacoma Simmons, have been appointed temporary co-administrators of the estate of Earl 'DMX' Simmons pursuant to a decision of the Westchester County Surrogate's Court today," the press release reads.
Now the DMX Estate Issues Public Statement:
They will now exclusively manage the affairs of their late father's estate. The estate has retained entertainment attorney Ron Sweeney of Ron Sweeney and Company to exclusively handle all entertainment-related matters. Estate attorney, Herb Nass is the attorney for the Earl 'DMX' Simmons estate and the sons as co-administrators.