On May 1st, the world witnessed the surprise wedding between Joe Jonas and Sophie Turner thanks to Diplo who streamed the ceremony live on his Instagram account.
Well, it all seemed all good and then Joe Jonas threw Diplo under the bus saying that he RUINED his nuptials. Read on to see why Diplo Responds to Joe Jonas...
CelebNMusic247.com reports that Joe Jonas private nuptials would've remained a secret from the world — if not for Diplo and yes, he had something to say.
Joe Jonas said on Capital Breakfast with Roman Kemp Wednesday:
Diplo did. Yeah, he ruined it.
Jonas laughingly added:
I love Diplo…But he loves his 'gram more than a 13-year-old. He posts every five seconds. He literally live-streamed with dog face filters.
Joe's joke has prompted a response from Diplo who filmed the nuptials and whether it has caused a real riff with "Cake By the Ocean" singer.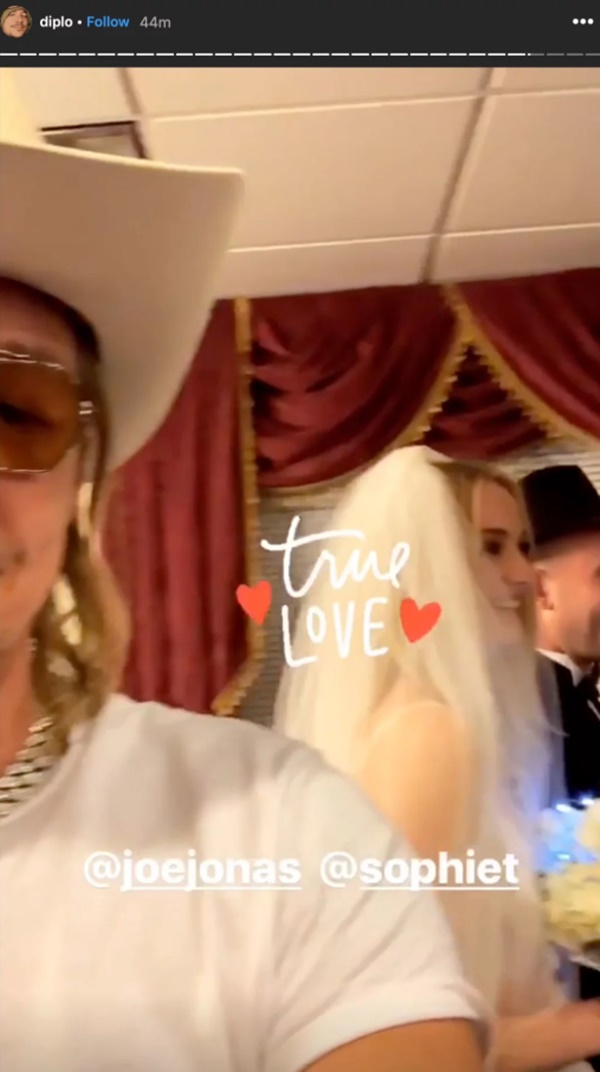 Diplo said to Ryan Seacrest on Monday:
I have some songs that I'm working on with the Jonas Brothers. I'm friends with them," Diplo told Seacrest. "So I was talking to Joe today because there's a story that came out that he was mad at me and he called me to apologize. In England, they love the drama.
He added while laughing:
I didn't know it was a serious wedding. I really didn't know what was going on. I was hanging out with him after the Billboard Awards. I said, 'This is crazy, let me record it.' And there was mad people with cameras. I didn't know I was the only person recording this. I was sitting next to Khalid and we were both with our phones out. I had no idea that I was the only one doing it.
Thoughts?