Danny Trejo's Opening Trejo's Tacos In LA!!!
Machete actor Danny Trejo's Opening Trejo's Tacos In LA on Labrea between Pico and Olympic boulevard.
The celebrity owned Trejo's Tacos is getting major attention as its one of the MOST anticipated hotspots opening this summer in Los Angeles.
Danny took to Twitter to tell his followers that the new location will be opening in July: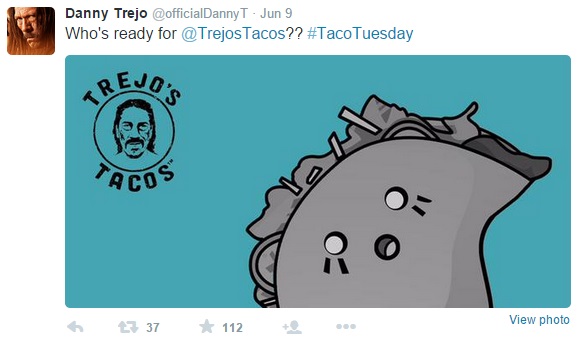 [rpi]
Here's the scoop:
Trejo's Tacos, which is occupying building space that ironically once belonged to a Taco Bell, has been in the works for years and should be opening soon. Construction was overseen by the Spacecraft firm and involved. Trejo's Taco's new location located on Labrea between Olympic and Pico boulevard will be "adding desert landscaping and outdoor patios to the 1,000-square-foot space to pair with a sleek, modern exterior made of charcoal stucco and blackened steel."

The exterior design of the restaurant is intended to invoke "a vibe somewhere between hip urban taqueria and biker bar" with black Venetian plaster, black leather upholstered seating, and custom black-and-blue tile murals. Patrons of Trejo's Tacos can expect to enjoy a menu that serves Mexican cuisine, beer and wine.
Here are some early artist renderings: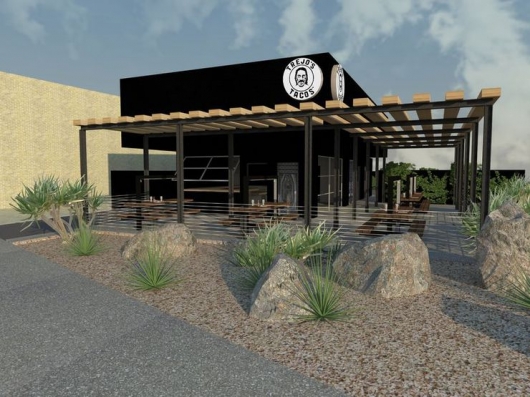 It sounds like this is the new HOTSPOT after hitting the clubs in LA.
Will you be heading out to Trejo's Tacos?