Danny Brown Alleges Die Antwoord Rapper Ninja Sexually Assaulted Him!
Rapper Danny Brown was NOT ready for Die Antwoord rapper Ninja to come on so strong…
CelebnMusic247.com reports that Detroit rapper Danny Brown alleges he was sexually assaulted by another male rapper, Ninja of the South African hip-hop group Die Antwoord.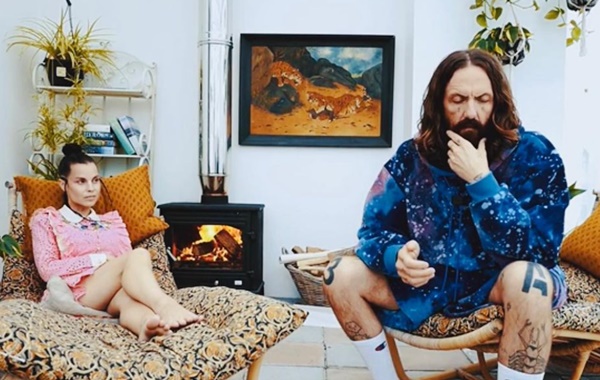 Danny Brown said:
The n-ggaa was sitting on my lap trying to make out with me, and it freaked me out. I played this show and then my DJ had an afterparty. [Ninja] tried to put it on you with Yolandi [the other half of Die Antwoord] like, 'You know what I'm saying? My bitch ready to…'
Apparently Ninja is bi-sexual or shall we say open to sex with however.
The only problem is rapper Danny Brown was NOT into any of it because Ninja was way to aggressive.
Brown adds:
I was a single, experimenting man at the time, but he was too aggressive! He sat on my lap and started trying to kiss me and sh-t and doing weird sh-t. I'm like, 'Man, you tripping!' Then everybody looking at me like, 'Somebody f-ck!'

That's what started making me pound drinks because I'm like, 'I might have to stab this n-gga tonight. Because if this n-ggaa knock on my hotel room door, bro, it's gonna be a big deal.
He concluded:
Yeah, Ninja. Ninja tried to f-ck me. I was scared. They've been getting canceled a lot lately, been doing a lot of weird sh-t. But he always throw Yolandi on you. I think that's how he's been f-cking n-ggaas. F-ck them, though! F-ck them. I could've canceled cuz #metoo. I was sexually assaulted by Ninja. He know I ain't lying!
Earlier this year, Die Antwoord released a statement against Ben Crossmen.