Daniel Kaluuya Has SPLIT w/ The Beautiful 'PSYCHIC HEALER'!
"Nope" actor Daniel Kaluuya is no longer in the sunken place with his 'PSYCHIC HEALER' girlfriend who was said to be controlling his life…
CelebnMusic247.com reports that Daniel Kaluuya seems to be back on the right track, career wise and spiritually, we've can confirm that Daniel has broken ties with the "spiritual healer" that many of his friends thought has taken control over the actor's entire life.
Earlier this year, the British actor did the unthinkable – he fired his entire team (manager, agent, publicist, everyone) and replaced them all with his new spiritual healer, a new age guru named Heir Holiness.
Daniel confirmed on Instagram that Heir is his manager and dubbed her 'personal manager of the year…' Heir Holiness had zero experience managing the career of anyone, to the best of our knowledge – let alone a top Hollywood actor.
Well something happened, and Daniel has finally come to his senses. CelebnMusic247 confirmed that the two have decided to separate. Daniel's friends and business associates are very happy with his decision to split with Heir Holiness.
And we have receipts. We can confirm that Heir Holiness has taken 'Personal Manager of Daniel Kaluuya' out of her Instagram bio and is no longer following him on social media. She also scrubbed all his pictures off her page.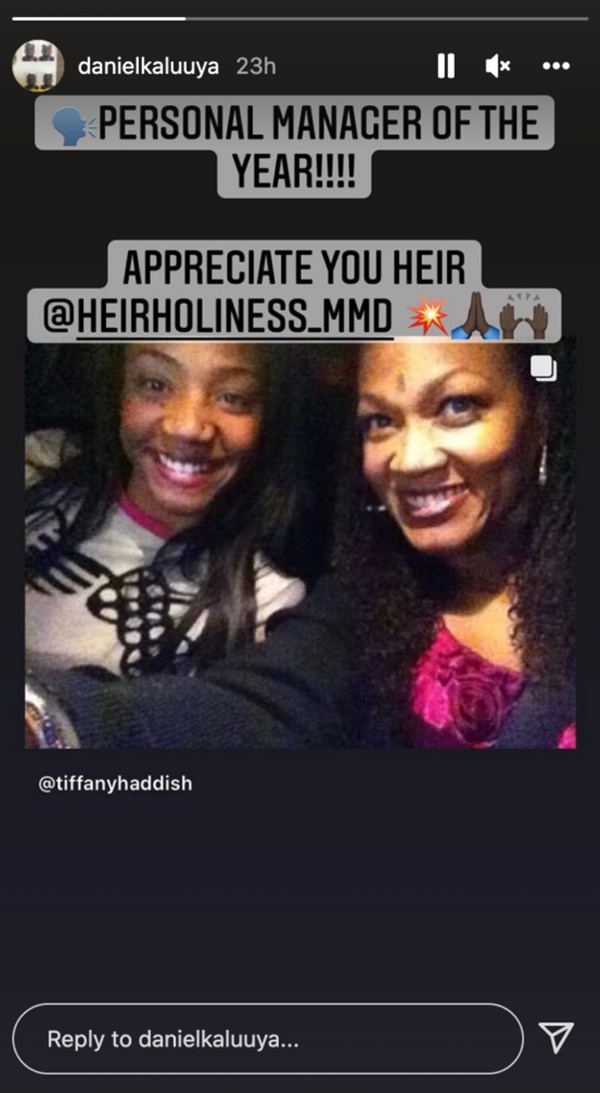 Word to the wise, if you are dating someone, don't ever let them dictate your career or try to step in and be your manager. They need to stay in their lane of they get their pinkslip and step!
We are glad that Daniel sent his now ex-girlfriend on her way out the door.
Daniel Kaluuya History:
Daniel is a British actor. Prominent both on screen and stage, he has received numerous accolades, including an Academy Award, two BAFTA Awards, two Screen Actors Guild Awards, a Golden Globe Award, and nominations for a Primetime Emmy Award and a Laurence Olivier Award. In 2021, he was named among the 100 most influential people in the world by Time magazine.
He is best known for his role in Jordan Peele's "Get Out" and "Black Panther." His next film is the highly anticipated Jordan Peele alien movie "Nope."
View this post on Instagram