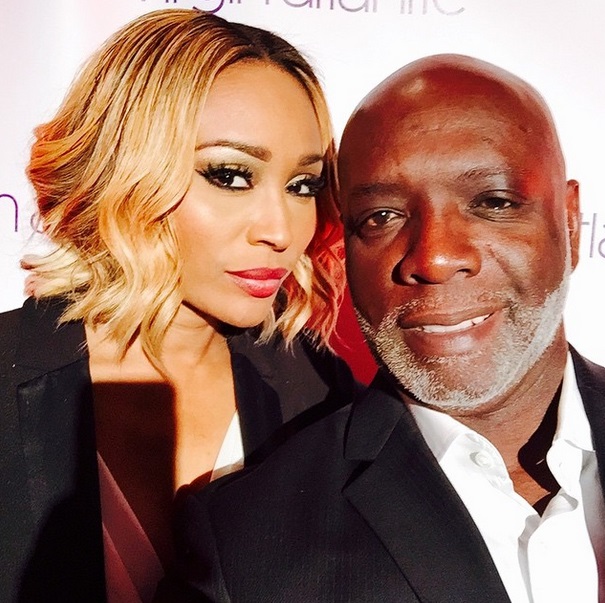 Cynthia Bailey's Husband Peter Wasn't Arrested!!!
At first, we were shocked at that the RUMOR that Peter was Arrested in connection with Apollo Nida, but we're happy to say Cynthia Bailey's Husband Peter Wasn't Arrested!
In another case of mixed up media, CelebNMusic247.com has learned that the reports that Peter Thomas being arrested and tied to Phaedra Park's incarcerated husband Apollo Nida via Hip Hollywood is completely FALSE.
HH claimed that Nida wore a wire in conversations with Peter Thomas and used the tapes to broker a shorter prison sentence for himself.
The source tells Hip Hollywood the arrest and Apollo snitching on Peter will play a huge part of next season's storyline.
Now here is the TRUTH, According to S2S Magazine, Cynthia Bailey's husband used Instagram to reveal that he had NOT BEEN arrested and that the story was completely false. A report had surfaced on Hip Hop Hollywood about him being arrested in connection with Apollo's fraud and identity theft crimes. When the story broke, Cynthia's husband was in Charlotte, North Carolina at a party.
Cynthia Bailey's husband heard the story and respond via IG:
"I hope you didn't pay your source, you got beat, LOL."

This isn't the first time that questions have been raised in regards to Thomas' involvement with Apollo's crimes. The two men are close friends while filming The Real Housewives of Atlanta, but Cynthia Bailey and her husband have never talked about interviewed in regards to the case. They have not been charged with anything in connection to the case and no charges are pending.

Plus, Cynthia Bailey and her husband are busy building their empire. As fans will hopefully see on this upcoming season of The Real Housewives of Atlanta, Peter has been working on creating his own line of coffee, because he thinks that the Jamaican coffee is much better. According to the Inquisitr, Cynthia has been helping Peter market the coffee, but doesn't have a financial investment in the product.
Did you hear about this news? So glad it was FALSE, we love Peter Thomas.
Related articles