Colin Farrell Praises Ireland For Legalizing Gay Marriage!!!
Colin Farrell announced that he's one very proud Irishman today since news broke about Gay Marriage so Colin Farrell Praises Ireland For Legalizing Gay Marriage.
Collin, who has a gay brother, is proud of his home land since this has a personal one for the True Detective stars. Collin was doing this for his brother.
[rpi]
CelebNMusic247.com has this report:
Farrell told E!:

"Today Ireland has opened up her heart in a way that the whole world will feel."

"How we have changed our fortune in 24 hours, how we have lit the way, how we have guaranteed a brighter and more loving future for all who call this beautiful land home. Bravo citizens of Ireland."

While the official results haven't been announced yet, most major news outlets are reporting that a majority of Ireland's more than three million voters said yes to marriage equality.

In November, Farrell wrote a letter in the Sunday World calling for Ireland voters to support gay rights.

Farrell wrote:

"My brother Eamon didn't choose to be gay."

"But he was always proud of who he was. Proud and defiant and, of course, provocative. Even when others were casting him out with fists and ridicule and the laughter of pure loathsome derision, he maintained an integrity and dignity that flew in the face of the cruelty that befell him."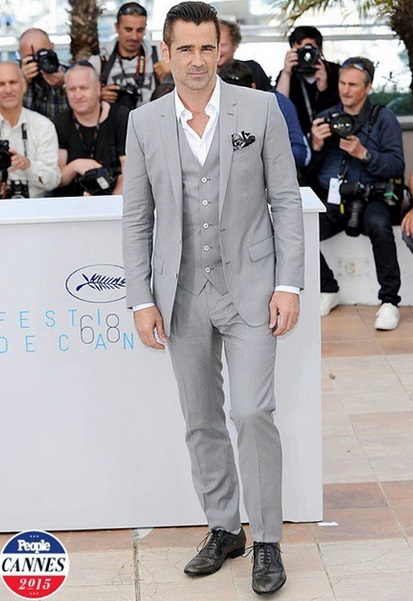 He revealed that Eamon had to go to Canada to legally marry his husband.

Farrell asked readers:

"How often do we get to make history in our lives?"

"Not just personal history. Familial. Social. Communal. Global. The world will be watching. We will lead by example. Let's lead toward light."

Farrell also took his support to television, appearing on RTÉ's Claire Byrne Live in January to make the case for gay marriage, saying:

"I support this vote with every fiber of my being."
We support Collin for bringing light to Ireland.
Congrats Collin Farrell.