Chrissy Teigen SLAMMED For Clout Chasing Over Toilet Pic!
John Legend's wife has been working hard to come back after social media canceled her, but now they are calling Chrissy Teigen a clout chaser.
What's worse…being a clout chaser or canceled? We say clout chaser, but check what she did and you decide if its all that bad.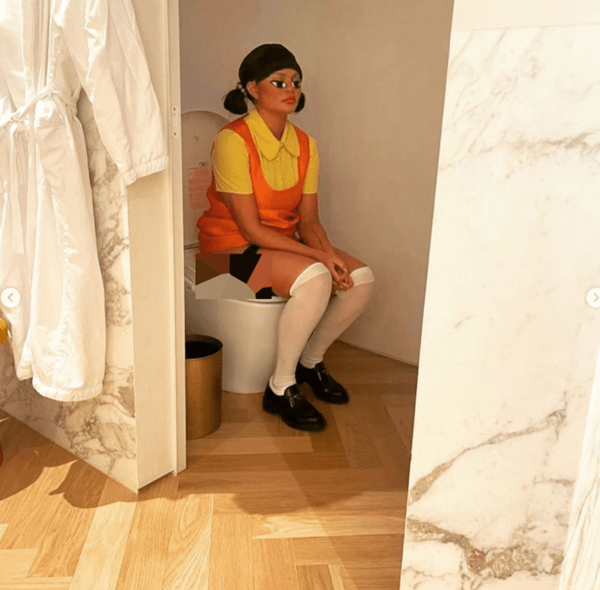 CelebnMusic247.com reports that Chrissy Teigen is known for doing any and everything but now many are calling her a clout chaser because of it.
See, Chrissy Teigan posted a picture of herself using the bathroom on Instagram and fans are saying they've had enough. And Twitter Troll is now asking the social media platform to "ban" Chrissy's account.
FYI: the photo is still on her IG, so take that Trolls:
View this post on Instagram
What is wrong with the photo? If a man did it no one would care. There seems to be a double standard when it comes to Teigen and her selfie antics.
According to fans, Chrissy violated Instagram's terms and conditions when she posted the picture – and should be subject to punishment. As of this morning, hundreds of people critical of Chrissy have flagged her post and asked IG to delete her page.
This makes no sense. Twitter and Instagram Trolls need to stop. If it was John on the toilet they'd think it was hot.
There are a ton of people who love bathroom photos and bathroom sex.
This comes as no surprise from Chrissy since she loves to take photos in the bathroom. Remember last year when she posted a selfie with her hubby John Legend showering in the background?
Nobody complained about that photo…I mean who would John legend naked…Oh My God, right? Plus he has the sexiest butt.
Chrissy Teigen Shares Cheeky Video of John Legend Showering!
Remember this photo when Teigen was laughing as she holds up her hand to hide her husband's bare backside from reflecting in the giant mirror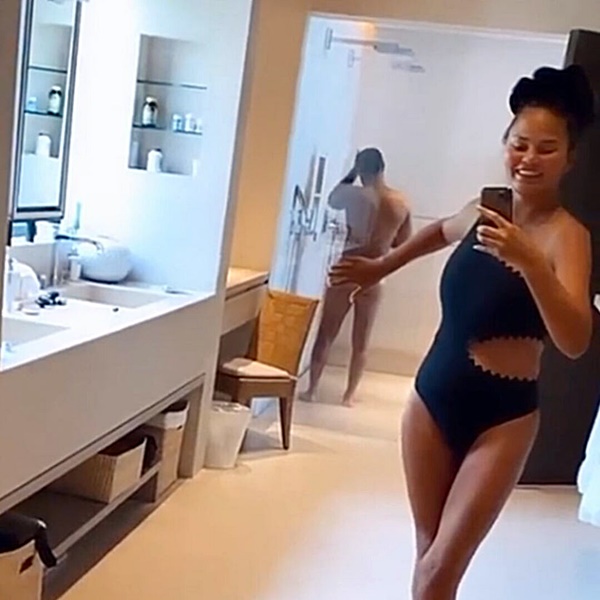 Nobody complained, but now that John is not in her photos, she is being called a clout chaser?
Chrissy has really pissed off a lot of people and they're not ready to forgive her at all.
SMH.