Chiraq rapper Chief Keef got shot at early Saturday morning in NYC, fortunately, the shooter(s) missed.  This weekend has been full of chaos for Chief Keef, Lil Reese, and Fetty Wap.
Could Tekashi 6ix9ine be behind all of it? Since Pusha T annihilated Drake, real hip hop veterans like Ice Cube are saying the Toronto rapper's reign is O.V.E.R., and the new breeds are gunning for attention. Read on…
CelebNMusic247.com has learned that Law enforcement says that Keef was shot at around 6 AM outside the W Hotel in Times Square.
It was also reported by TMZ that a shell casing was discovered and police are looking for 2 black males wearing black hoodies who fled the scene.
Our sources say the bullet missed the rapper and struck hotel signage. It's unclear how many shots were fired at this time. Chief's staying at the hotel and was returning after a night out when he was shot at.
What's interesting — Chief Keef's apparently been in a heated beef on social media with Tekashi69, but we're told at this point there's no connection between that and the shooting.
Chief Keef who has been known for trouble has actually been keeping a low profile. Something tells us 6ix9ine has something to do with this since he has been gunning for Keef on social media!
Social media has been sounding off saying Keef is looking for 6ix9ine: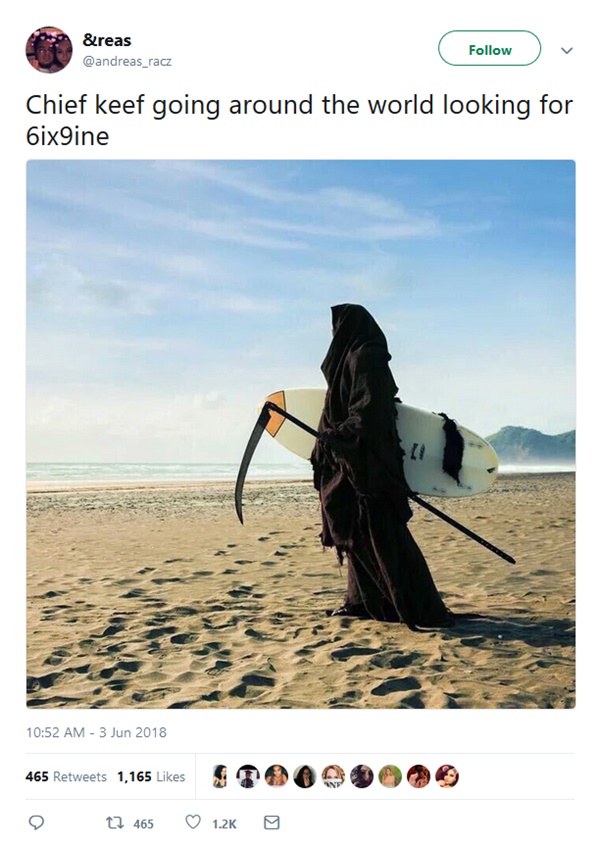 What we find interesting is this photo – take a look at Chief Keef at 16 and 6ix9ine at 16 – whose the REAL thug and whose the studio made version?
6ix9ine, but hey millennials are loving his anthem rap: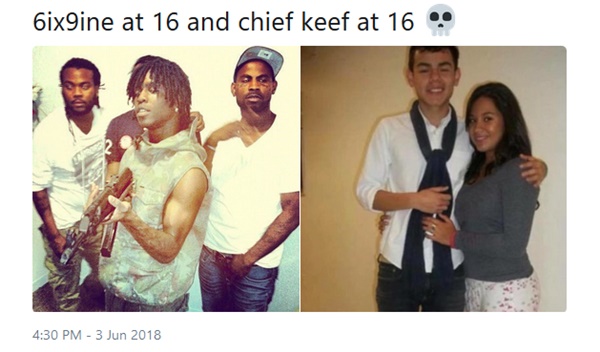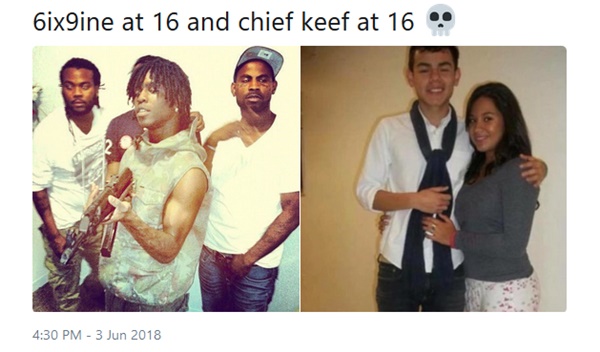 #SMH
Sources say 6ix9ine is currently in L.A.