Chad Ochocinco Johnson Loves Versace Gladiator Sandals because his fashion is on point with these new Versace Gladiator Sandals that he posted on Instagram.
CelebNMusic247.com has the most recent fashions from baller Ochocinco on the flip…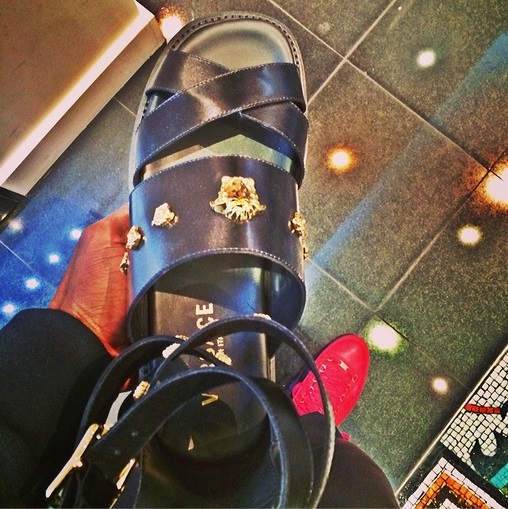 Ocho snapped this photo (above) with the caption "Versace Gladiator Sandals" but that is not all her posted for shoes.
The Versace Gladiator Sandal goes for $1,125.00 and have been seen during the Versace Milan runaway show.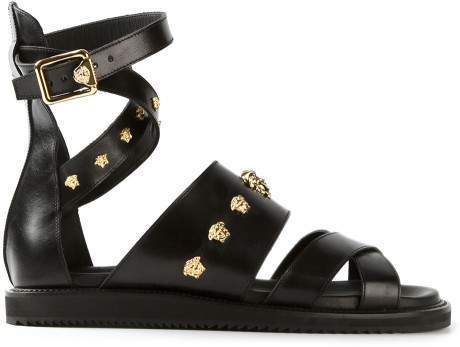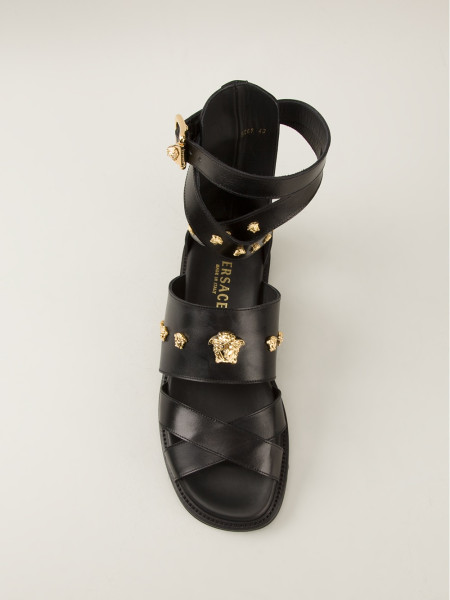 Like what you see? Then get inspired by the fashion show and wear these gladiator sandals with a shiny evening suit.
[rpi]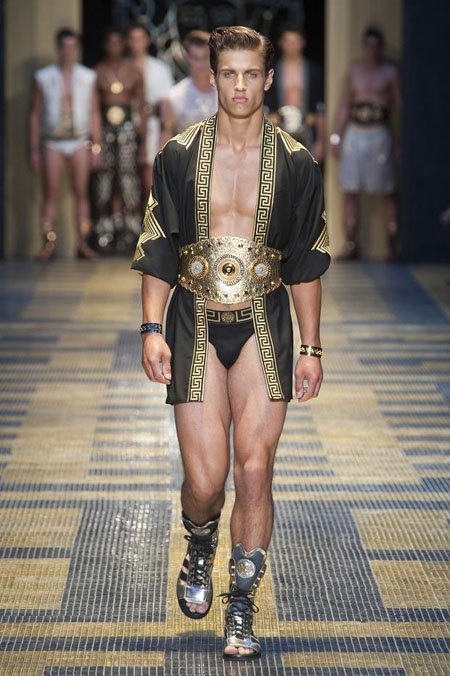 The Medusa gold-tone studs are a strong Versace signature. Available HERE
Here is some of the hot looks from Versace Milan Runway for shoes: