Bryson Tiller Ends The Year With A Brand New Baby!
This is the second round for Bryson Tiller who is now a proud daddy of two children. His girlfriend Kendra Bailey gave birth to a baby girl. Continue on…
CelebNMusic247.com reports in November Bryson Tiller posted some beautiful photos of his girlfriend with her baby bump on the beach.
Fast forward to December 31st, the "Don't" singer took to Instagram to announce the happy news, sharing a picture of himself holding the newborn.
Proud daddy Bryson Tiller even revealed his new baby girl's name writing:
Welcome home Kelly.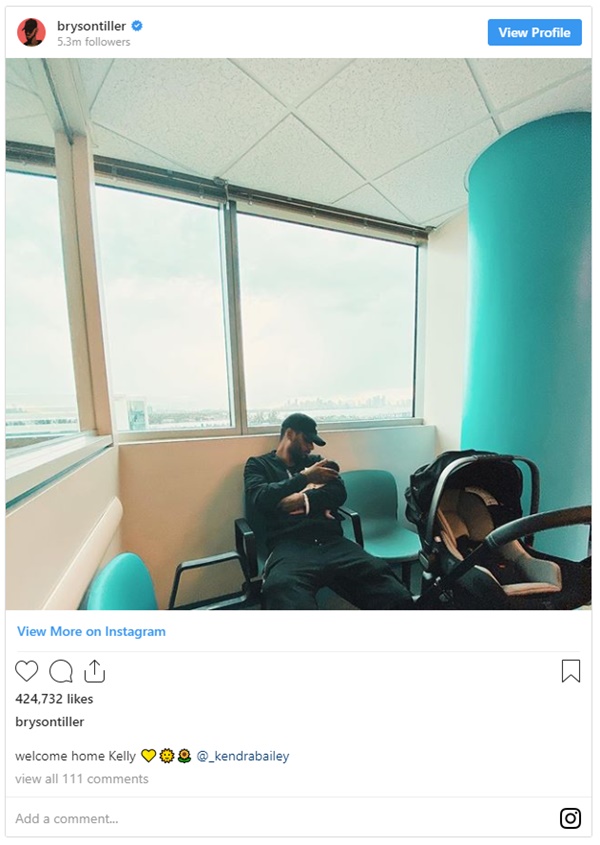 Model Kendra also shared a snap of her new arrival on Instagram, with a close-up of the tot's feet.
Proud mommy Kendra Bailey captioned the image, alongside a heart emoji:
Kelly Jade Tiller.
View this post on Instagram
Kelly is the first child for Kendra, who previously revealed she was more than a little excited about becoming a mother.
She said on Instagram:
It's really difficult for me to even put into words how excited I am to become a mother and nurture a little person with my best friend. I can feel the best years of my life about to begin.
Bryson is also a father to a six-year-old daughter from a previous relationship.
Congrats to them Bryson Tiller and Kendra Bailey.