BottleRock Culinary Stage: Celebrity Chef Guy Fieri & Voltaggio!
Nothing was more exciting on Saturday afternoon at the Culinary Stage when our favorite chef Guy Fieri stepped onto the stage. Check out Guy Fieri at The Culinary Stage…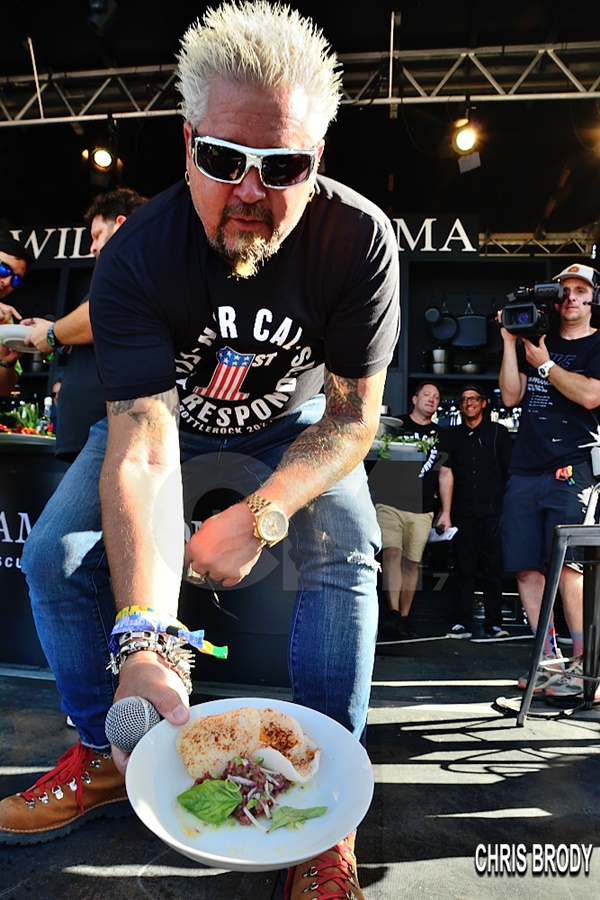 Celebrity chef Guy Fieri appeared with a group of first responders Saturday afternoon at the BottleRock music festival's Culinary Stage at the Napa Valley Expo.
Just seeing Fieri do his thing on the BottleRock Culinary Stage was so much fun.
CelebnMusic247.com are huge fans of "Diners, Drive-Ins and Dives" and "Guy's Grocery Games," as well as his home version of "Guy's Grocery Games."
The 53-year-old hunk is Food Networks' number one star and he has come a long way after winning "Next Food Network Star," back in 2005. Did you know that Fieri Makes $3,000 an Hour?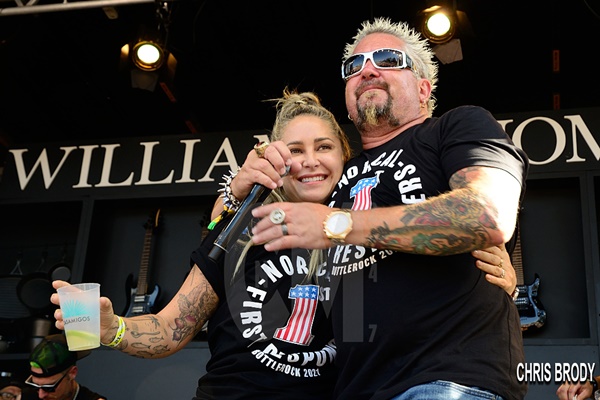 Not bad, right.
All and all The Flavor Town King is such an intriguing man, an awesome chef, and has major charisma, so we just loved watching him on the BottleRock Culinary Stage.
Thankfully he was not too injured after Voltaggio poured dry ice liquid on his hand. You know that had to burn.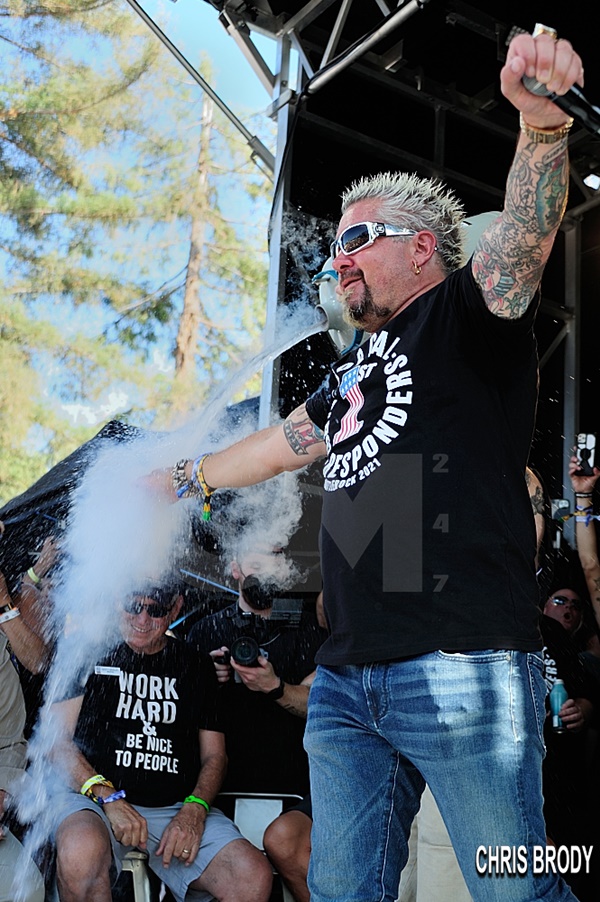 If you want some of the best food around then head over to Guy Fieri's Vegas Kitchen and Bar in Las Vegas, and in 2015 he opened Guy Fieri's Baltimore Kitchen & Bar or one of the many Guy's Flavor Town Kitchen locations around the US.
Check out Fieri's BottleRock Culinary Stage gallery: