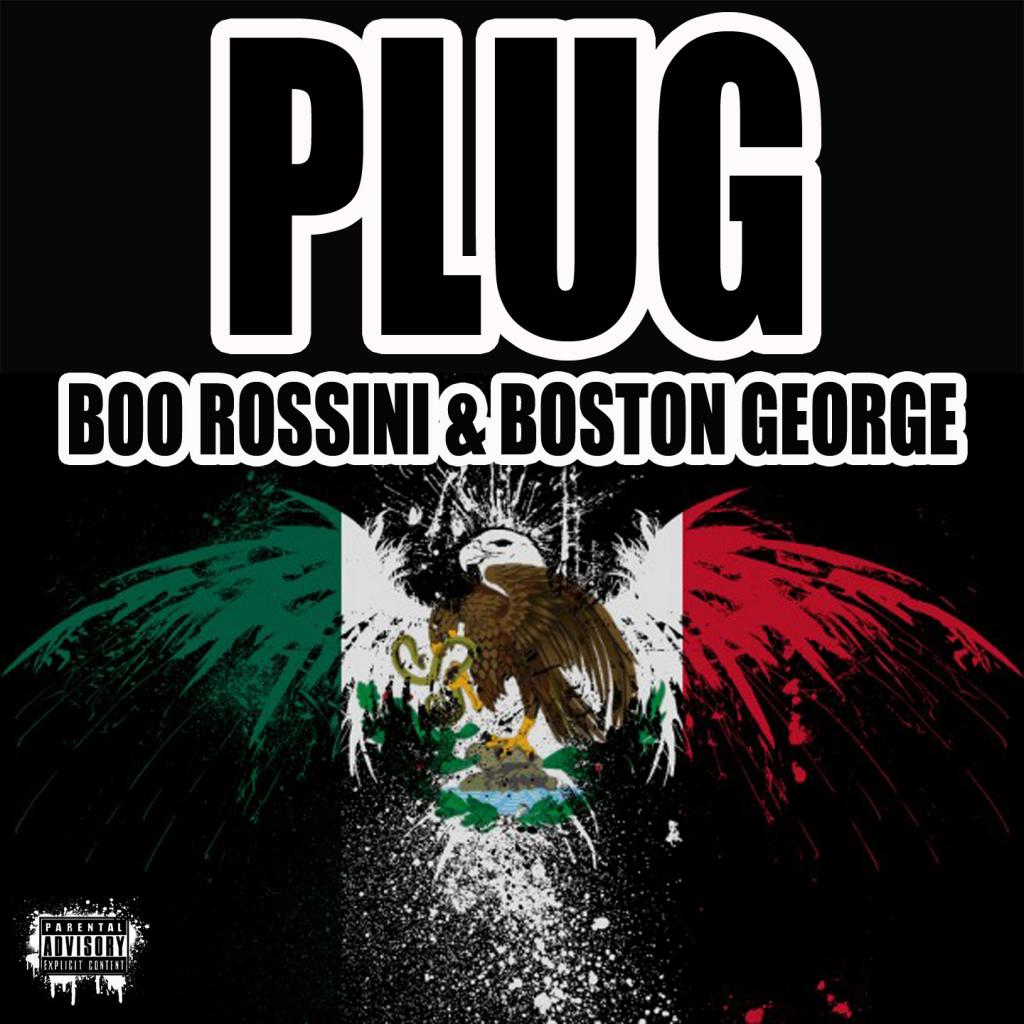 (CelebNMusic247-News) Boo Rossini and Boston George Drop Plug from Mano A Mano
Houston, TX ~ AMG CEO and MC, Boston George, is lucky to be alive and what better way to celebrate than to drop another banger with partner-in-rhyme and CTE affiliate, Boo Rossini? And, having taken one in the back, what better title for said banger than "Plug?"
In fact, this banger is so street hot I hear there's a remix on the way with some of your favorite trap rappers. Hmmmmm, trap rappers + "Plug"……what a novel idea.
Back in May, Boston George is lucky to be alive after the shooting the nearly took his life.
Here's the drop according to Houston's KHOU:
 One suspect is dead and another was sent to a hospital after they tried to attack a man near his home early Saturday morning near downtown Houston, police said.

According to the Houston Police Department, just before 6 a.m., officers were called to a shooting in the 2900 block of Pease Street. When officers arrived, they found one man shot dead.

Investigators said that George Ramirez, 27, was walking home from a nightclub when he was approached by four to five armed men who opened fire on him.

Ramirez was also armed and fired back at the suspects, police said. Ramirez was hit once in the back, but was able to kill one of the suspects and wound another.

The wounded suspect was picked up by a red Chevy Cruze, which took him to an area hospital.

HPD has made contact with the wounded suspect, and he will be charged with aggravated assault with a deadly weapon.

Ramirez was also taken to an area hospital, but his wound was not life-threatening, police said.

Police said that as many as three unknown suspects are still on the loose.

The identity of the fatally shot suspect has not been released yet as well as identity of the suspect who was wounded.
Stay connected to Boston George:
@BostonGeorgeAMG  
@CTEBooRossini
BG & Boo's first full collaborative project, "Mano A Mano" is set to drop June 25th.
Related articles