Benzino Posts Open Letter To Stevie J
It's no secret that Benzino is NOT a fan of Stevie J's woman Joseline and after a turbulent season of drama on Love and Hip Hop Atlanta 3 the bromance ended in a brawl on the reunion, now Benzino Posts Open Letter To Stevie J!
Despite Benzino and Stevie J throwing down on the Love and Hip Hop Atlanta Reunion that had the cast weighing in on Stevie and Joseline and their alleged addiction. However, the Hip Hop Weekly owner teamed up with a writer named Jazzy F Baby to air out his differences in an open letter to his co-stars.
Zino too to social media on Tuesday publishing a lengthy letter, which he referred to as an "amazing piece."
Benzino, or Jazzy, started things off taking jabs at Joseline's broken English. The author sympathized with the entertainer and the poor life she claims to have left in Puerto Rico but goes on to slam her over the image she portrays on the reality series. Before the open letter bashing Stevie and Joseline he posted a no bullies meme:
Then went at Stevie J and joseline with a seven page open letter which reads as follows: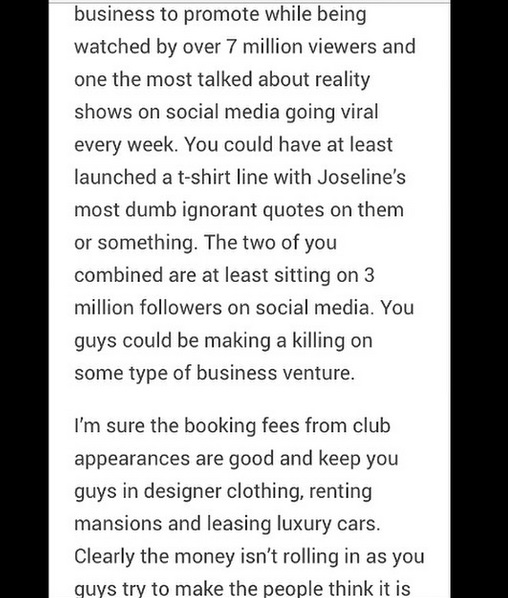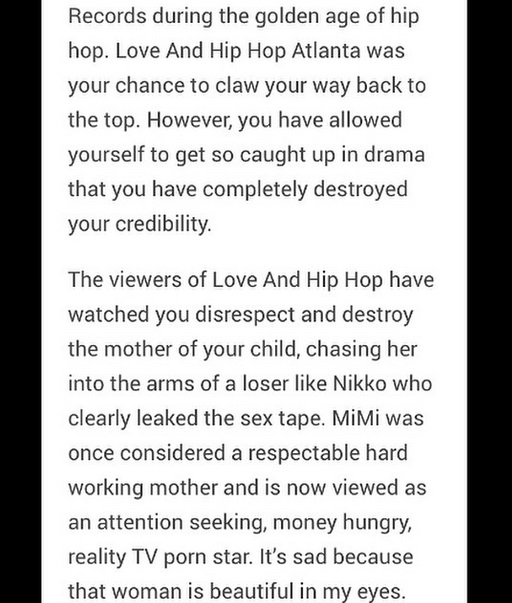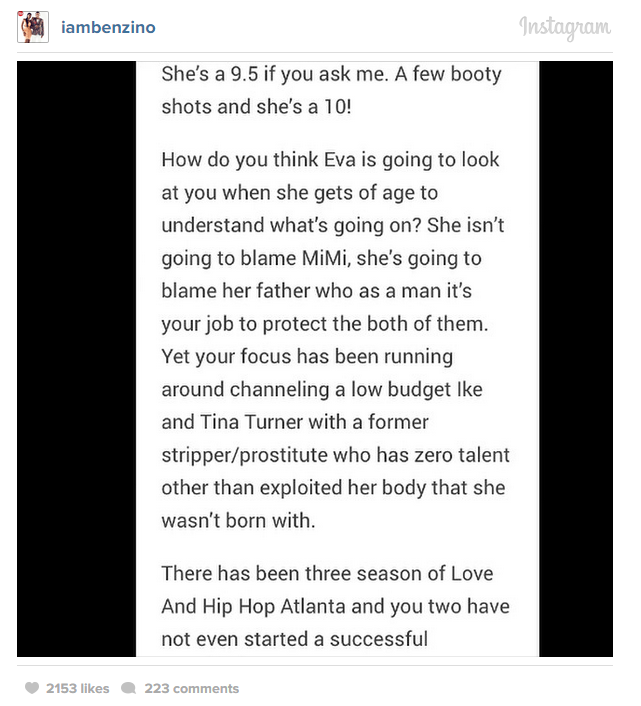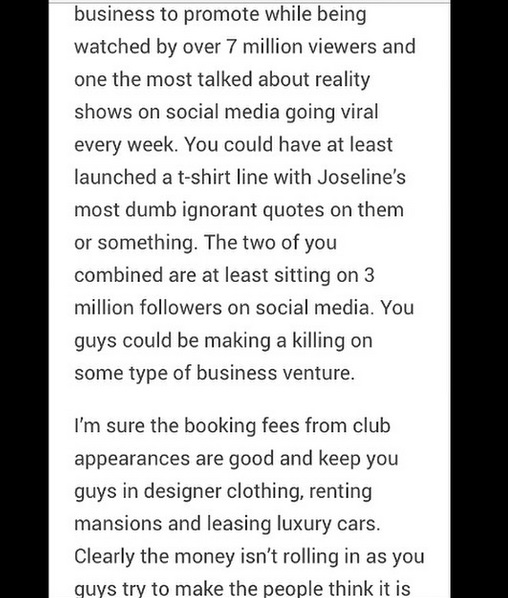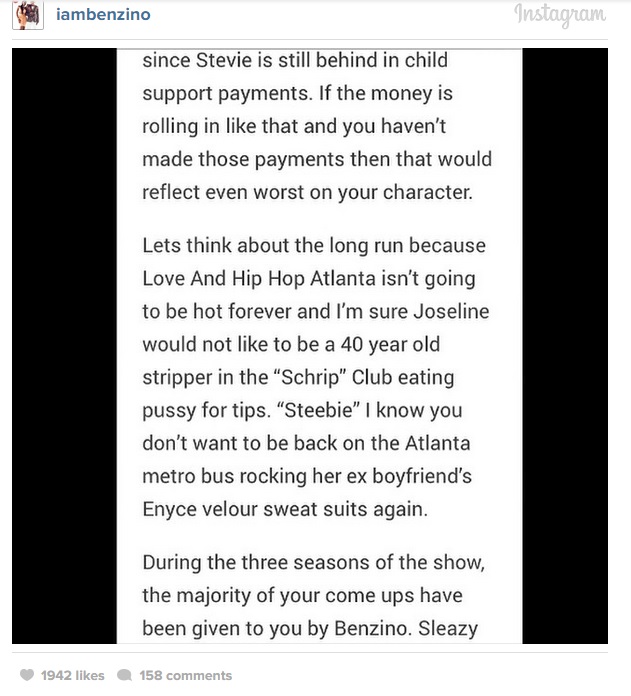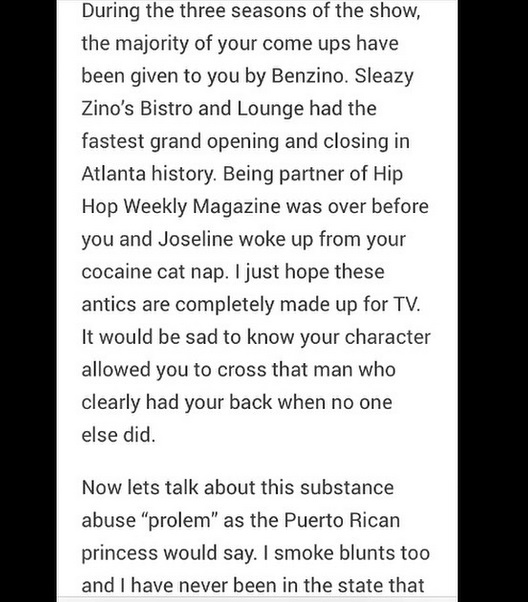 What do you think of the open letter? Was Benzino right or out of line for what was said?
Related articles