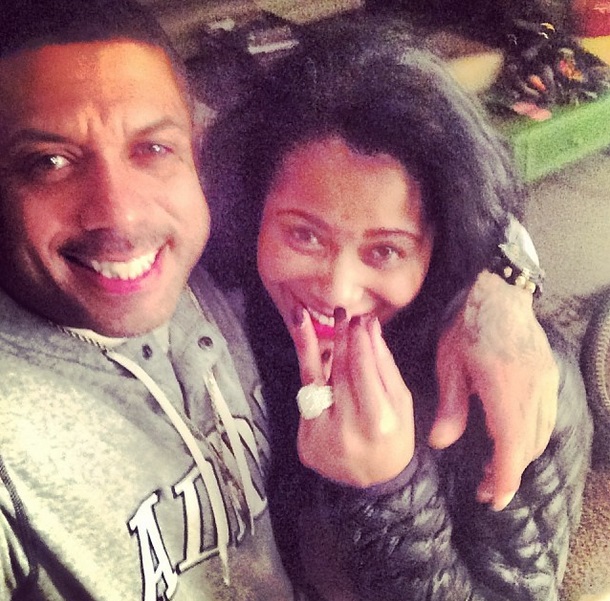 (CelebNMusic247-News) Benzino Engaged to New Lady Althea
Love and Hip Hop Atlanta's Benzino is apparently off the market since he took to social media with photos of he and his new lady Althea rocking a HUGE engagement ring.
Benzo says he no longer needs to be dating since he has landed the right woman. We guess this was the reason why Karlie Redd went on the attack with the peen pics. She meassured Bezino up against her new man Yung Joc, and let's just say Joc is the pipe laying machince in Karlie's life.
Anyways, check the rock on Althea's finger, Benzino was NOT playing when he nabbed this LARGE ROCK!'
Benzino took to Instagram saying:
"All my life i've been waiting for God to bless me with the stregnth to finally step up and be a MAN!! NO MORE GAMES! I DONT NEED A DATING SHOW!! CAUSE I HAVE FOUND MY ANGEL, I CAN SAY I KNOW WHAT LOVE IS NOW!! @luvheraltheaheart"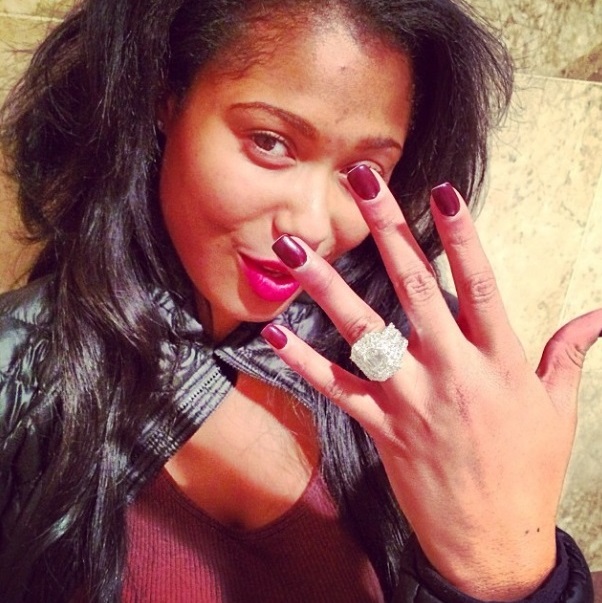 And with Benzino's engagement announcement it was also rumored that there was a HUGE brawl during the grand openning of Stevie J and Benzino's new bistro 'Sleazy & Zino's Bar and Bistro.'
Stevie took to Instagram to deny the Brawl rumors.
"What brawl? Dont believe the hype, OUR EVENT WAS AMAZING!!! @hitmansteviej_1"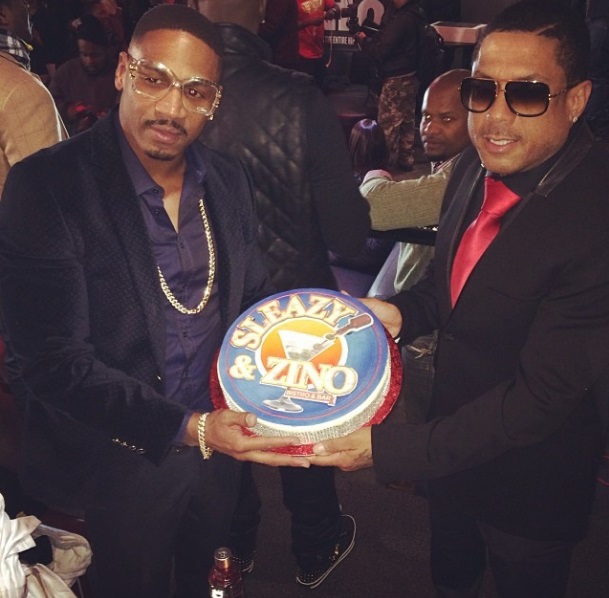 They're probably trying to keep it under wraps for the new season of Love and Hip Hop Atlanta 3. Although, Benzino Clapped Back at Karlie Redd over the peen leak, saying: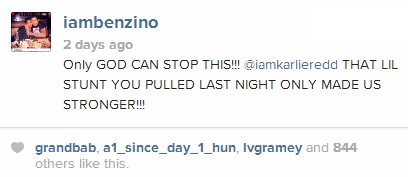 Check all the pics from the event below:
Related articles