Baby Blue IG Account Deactivated by Instagram for Defending Lizzo!
Apparently so, see, Pretty Ricky member Baby Blue decided to defend Lizzo, who unapologetically posted a series of risque photos in a see-through sheer dress, with a shirtless photo of himself, but IG removed it!
Did Baby Blue of Pretty Ricky just get fat-shamed by Instagram? Why did they shut down his page and remove the post? He was just shirtless and thick. See how Baby Blue got Fat-Shamed by Insta…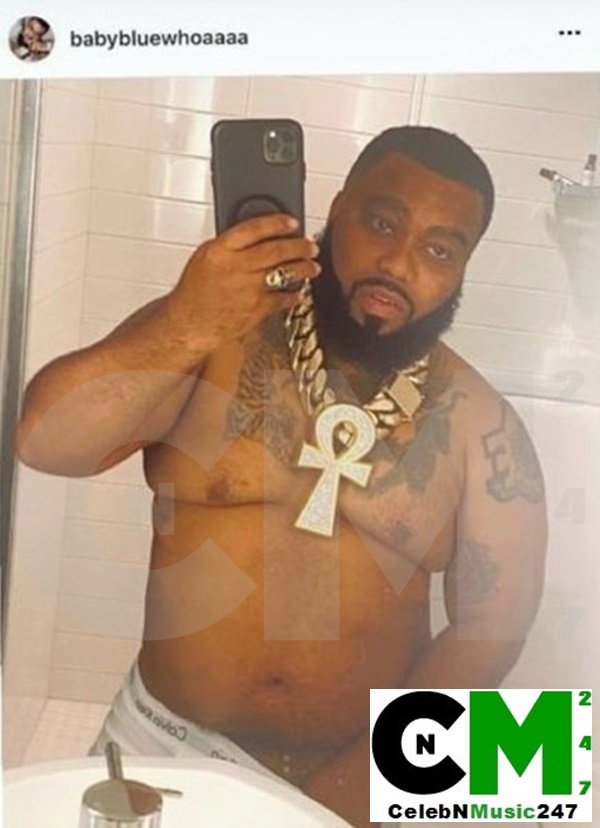 CelebnMusic247.com reports that Pretty Ricky member Baby Blue literally just got fat-shamed by Instagram because they took down his shirtless photo.
See, Lizzo received some support from Baby Blue through social media with his own revealing photo.
In the pic, Baby Blue is pulling down his underwear in the front but you can't see anything.
Blue is a bear if you want to know his body type and appearance, it seems that Instagram doesn't allow fat bruthas to post photos, but thick women can?
That sounds a bit sexiest don't you think?
As for Lizzo, she's all good – Instagram did nothing about her photos…yet.
This past Monday (Oct. 11th), Cardi B (real name Belcalis Almánzar) celebrated her 29th birthday with a Dancehall-themed party. One of the most memorable looks of the night was Lizzo's (real name Melissa Jefferson), as she wore a sheer dress adorned with crystals.
Lizzo celebrated her look with a few videos and photos of herself showing off her cookies, melons, and strawberry field. There was a lot going on in the photos, but she received plenty of praise from fashion lovers since this is the trending look at music festivals and in the hip-hop scene.
Earlier today (Friday, Oct. 15th), Baby Blue posted a now-deleted image on Instagram to defend Lizzo.
Blue wrote:
Y'all leave @lizzobeeating alone and pick on me! These haters be so miserable in their own skin but wanna tear down others who are 'COMFORTABLE' in theirs. Beauty comes in all shapes, sizes, and skin tones. Let's normalize appreciating, loving, and encouraging one other.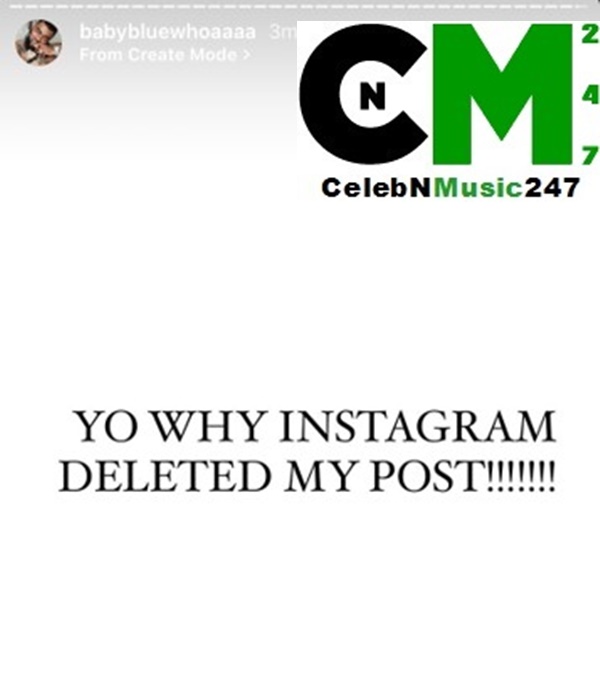 He followed it with another post where he showed that Instagram removed his image for violating the platform's community guidelines regarding nudity.
Can't be real?!!!! @instagram there was nothing wrong with my photo or post! IG just fat-shamed me! I guess I wasn't fine enuff for my post to stay up! I see ripped guys with they shirt off everyday! I see what's going on here! wow @instagram You deleted a post of me protecting a woman against #bodyshaming. [insert side-eye emoji] shame on you!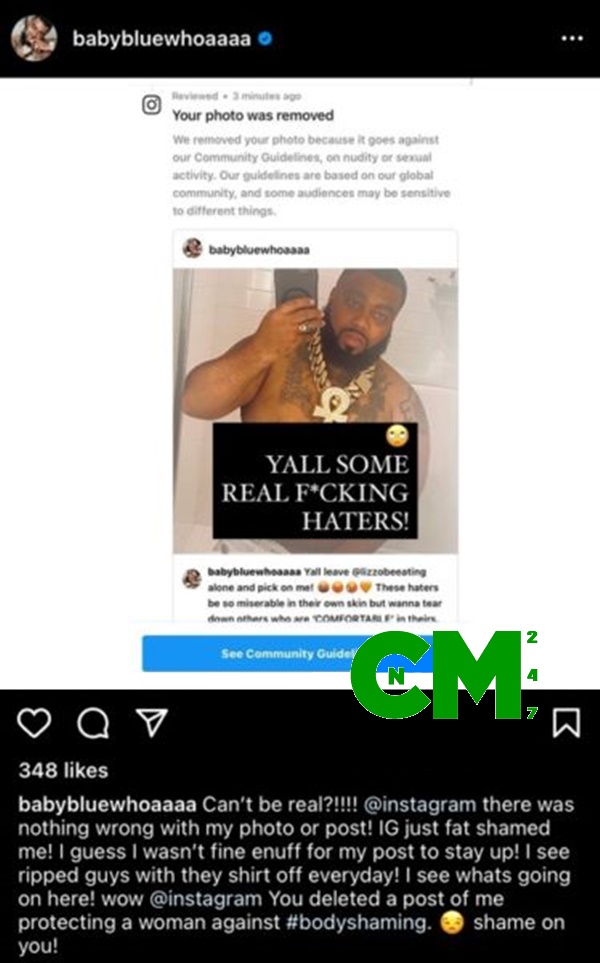 What is so crazy is that Blue wasn't nude. Lizzo had a see-through dress on and you could see all the nooks and crannies.
Maybe Baby should have worn a see-through shirt with black underwear and danced around in a video like Lizzo. Let's see if that gets taken down?
He posted another explaining that Insta deactivated his account;
View this post on Instagram
Thoughts?