Andy Cohen Weighs in On Teresa And Joe Giudice
It may be all smile when Andy talks with Teresa and Joe Giudice on WWHL, but in his new tell-all-book Andy Cohen Weighs in On Teresa And Joe Giudice!
You might say Andy Cohen is being honest, but damn why so harsh?
We have to give it to Cohen for speaking his mind, but what happens when Teresa and Joe read the book? Doesn't he think that they'll be a little pissed?
In his new book, The Andy Cohen Diaries he weighs in heavy on the Giudice's saying that they are in compete denial.  In one of his entry's, Andy talks about an interview he had with the Giudices' days before their indictment fraud charge. Andy reveals that he felt they were both in complete denial.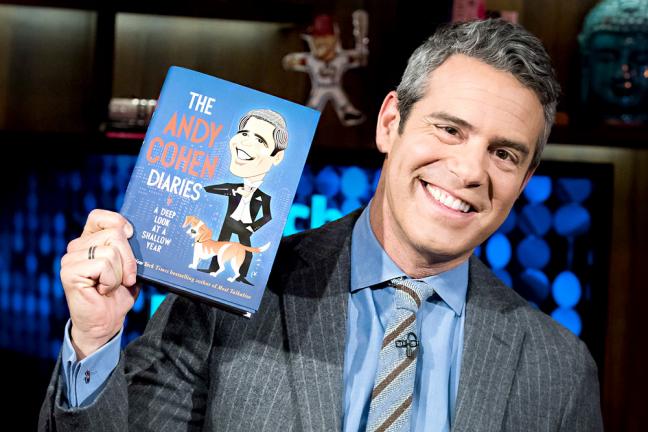 Cohen wrote:
"It was like pulling teeth. They are either very un-introspective or in complete denial. Or both. "I said, 'So, you guys are facing fifty years in prison, and they were like, 'Is it fifty years? We thought it was a hundred. Is it fifty years both or just one or…so that's something they are going to want to clarify with their attorneys."
If you love Housewives then you just might want to get yourself a copy of Andy's new book because it has some juicy tea inside.
Related articles