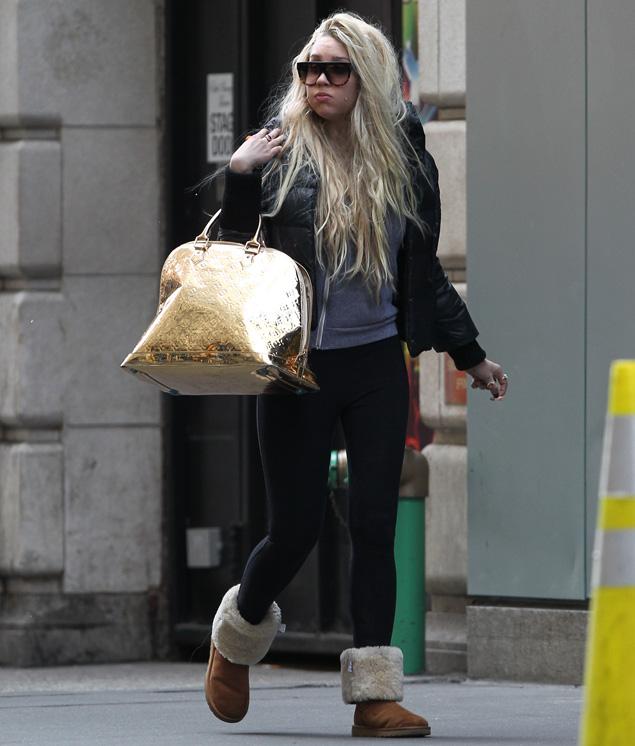 Is Amanda Bynes actually smoking a joint on the streets of New York?
It's not like I haven't done this myself, but Amanda is a target for paps these days, so if she is actually smoking out then this isn't a good look.
Amanda Bynes was spotted in New York City Monday with her blond hair extensions flowing and a suspicious looking cigarette hanging from her mouth.
Here is what is being reported from our friends at 4UMF:
The seemingly troubled starlet was photographed on her way to the gym, wearing a more normal outfit than her recent ones, holding a lighter in one hand.

"Paparazzi stalk me every day on my way to the gym, I'll post my favorite ones since they won't stop," Bynes, 27, wrote on her Twitter page, posting the photos.

According to reports, Bynes was said to be dismissed from her gymnastics class for odd behavior. Very aware of what's being said, the actress took to her Twitter page to refute the claims.

"I'm suing every blog saying I was kicked out of gymnastics," she wrote. "What is wrong w/ u people? What would u do if u found fake stories about u?"

Bynes, who uses Twitter as her primary platform, has been posting a series of photos of herself from years past. She shared one of herself getting hair extensions, and explained her hair had been damaged by a stylist.
CelebNMusic247 brings you latest news on celebrity daily…Stay Connected to CelebNMusic247.com: Follow us on Twitter – Like us onFacebook and Friend us on YouTube 
Related articles