New York rapper 50 Cent doesn't know when to quit. The hip-hop veteran has continued to go in on "Power" producer Randall Emmett's fiancée Lala Kent.
50 Cent continues to attack Power" producer Randall Emmett and his fiancée Lala Kent.
Sometimes enough is enough, but NOT 50 Cent, he just continues to beat the nail over the head until his point is made. Read on for more on 50 Cent Trolling Randall Emmett…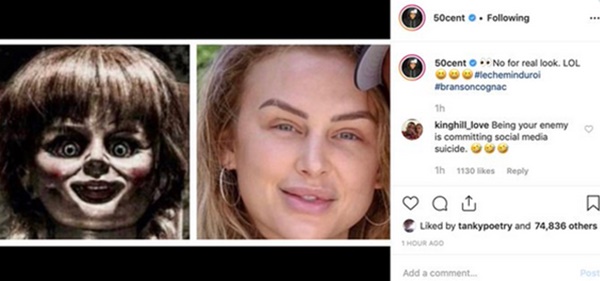 CelebNMusic247.com reports that on Tuesday, 50 did a side-by-side comparison of Randall Emmett and his fiancée Lala Kent.
50 Cent took to social media comparing Lala Kent to horror movie icon Annabelle.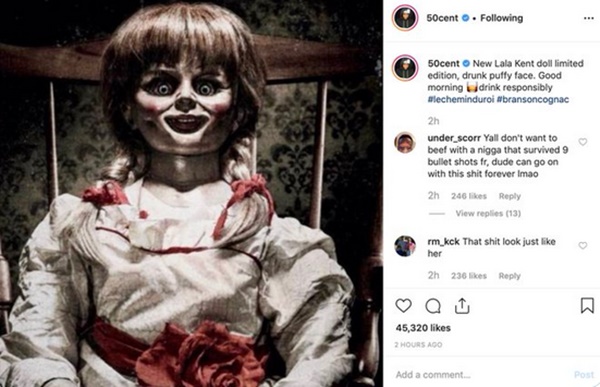 While saying Randall Emmett looks like Vincent D'Onofrio (Edgar) the man who is skin is used by an alien trying to take over the world.
If you though Fiddy was stopping at comparing Lala to Annabelle, think again.
It turned up his insults up a notch by commenting on her mouth and insinuating she has a drinking problem. 50 Cent accused Lala Kent of using drugs but the Vanderpump Rules star is now clapping back!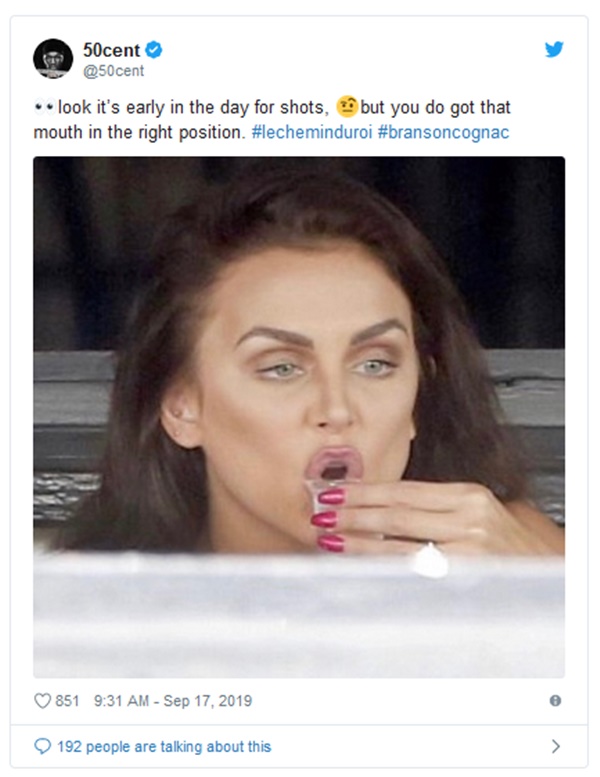 Lala felt like it was time for her to set the record straight, telling her social media followers that was not the case.
She stated:
My sobriety is something I'm proud of and work on [every day]. I've never done cocaine nor were any other substances, other than alcohol, involved in my decision to get sober. I pride myself on being honest about everything in my life, hopefully inspiring others and letting them know they are not alone. The past couple of days I've been slammed to say the very least.
Lala went on:
People have asked me how I'm maintaining keeping my head up… To me it's simple—I know Real Life from the illusion of social media. I know what it feels like to have your world crumble. Getting a phone call from your brother saying your dad has passed away…that is earth-shattering. Being called names and being falsely accused of things…that is far from earth-shattering.
That didn't kep 50 from postng this on the Gram about Randall: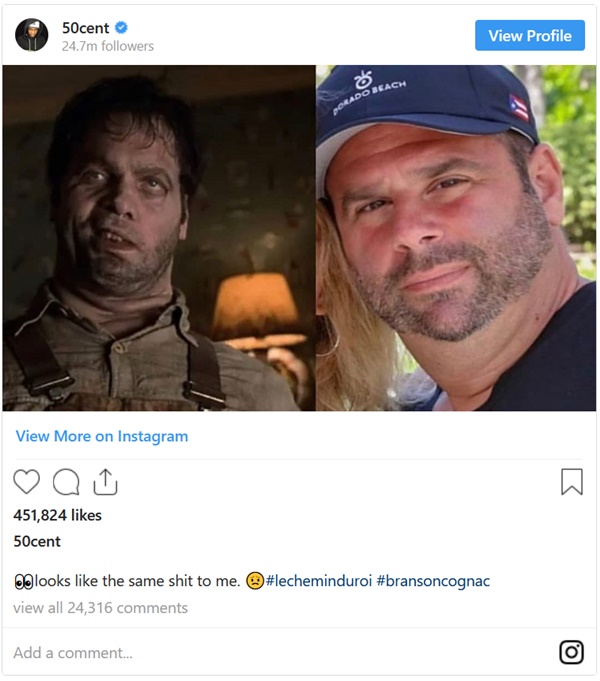 He didn't stop there, oh no, he decided to say he looks like Fred Flinstone: