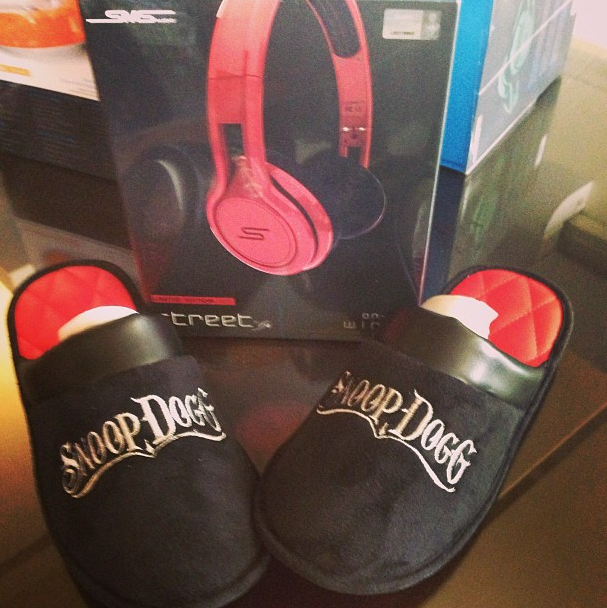 50 Cent SMS headphones and Snoop Dogg Slippers are the perfect pairing for Christmas.
With the holidays just around the corner why not splurge a little and get the perfect lounging gift for you man or girl this holiday season. They can enjoy it all year round.
Ladies hook your man up with a pair of $26.99 Snoop Dogg Men's Microsuede Slippers and a matching SMS Audio SMS-WD-PRP Street by 50 Cent Wired Over-Ear Headphones which run from $99.00 – $173.35.
Checkout how good Snoop Dogg and 50 Cent go together. Our Favorite set is the Orange Snoop Dogg's with Orange headphones – it fashion!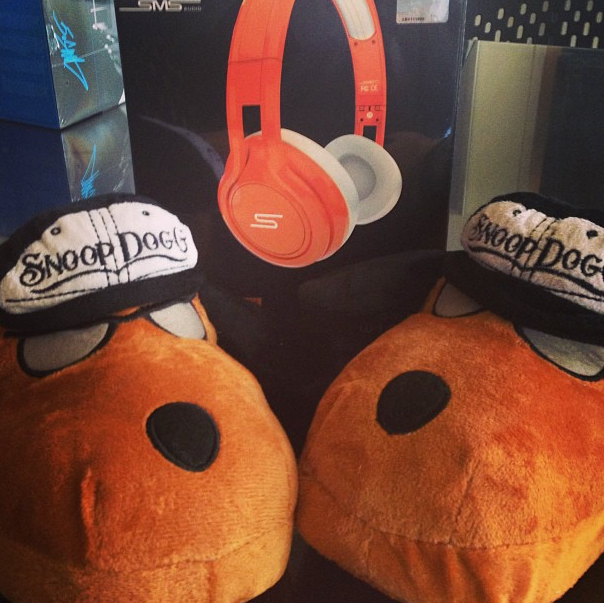 Like what you see? Then click here for Snoop Dogg Slippers and Click here for 50 Cent's SMS Street Headphones. Check more dope looks below:
Related articles