This week, 50 Cent FIRES SHOTS at ALL three of his former G-Unit members, Young Buck, Tony Yayo, and Lloyd Banks saying that the group "f*cked up" the bag.
Read on to get all the ALL tea spilling from 50 Cent who shows himself in a photo still standing while insinuating "where are they now???"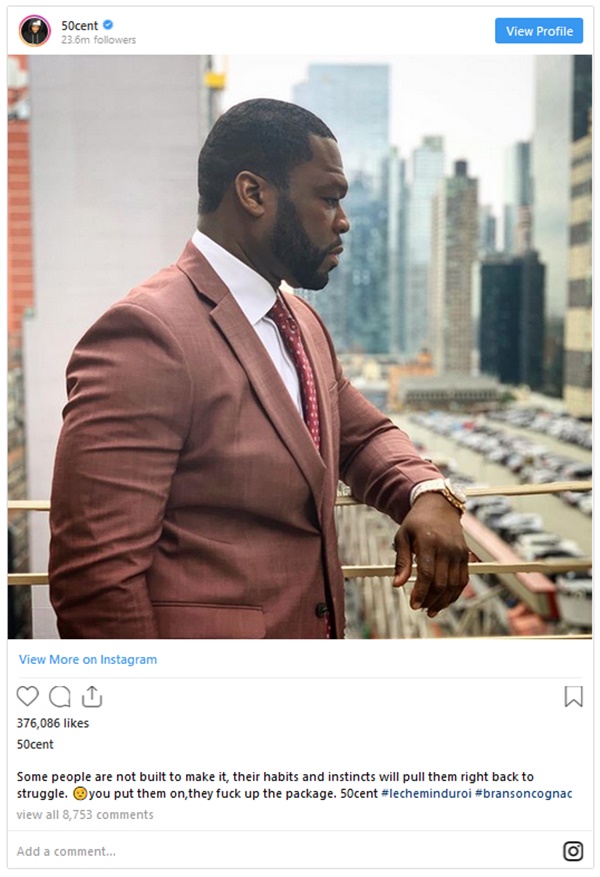 CelebNMusic247.com reports that 50 Cent is on a roll while letting his former rap group, G-Unit has it for totally RUINING their group.
On Wednesday, 50 Cent shared a picture of himself, standing on a balcony overlooking the city:
Some people are not built to make it, their habits and instincts will pull them right back to struggle. ?you put them on,they f*ck up the package. 50cent #lecheminduroi #bransoncognac
He went on saying:
Do you realize G-unit only did 5 shows together without me? In 16 years, every time you saw them together it was my show. Now that's a big bag they f*cked up.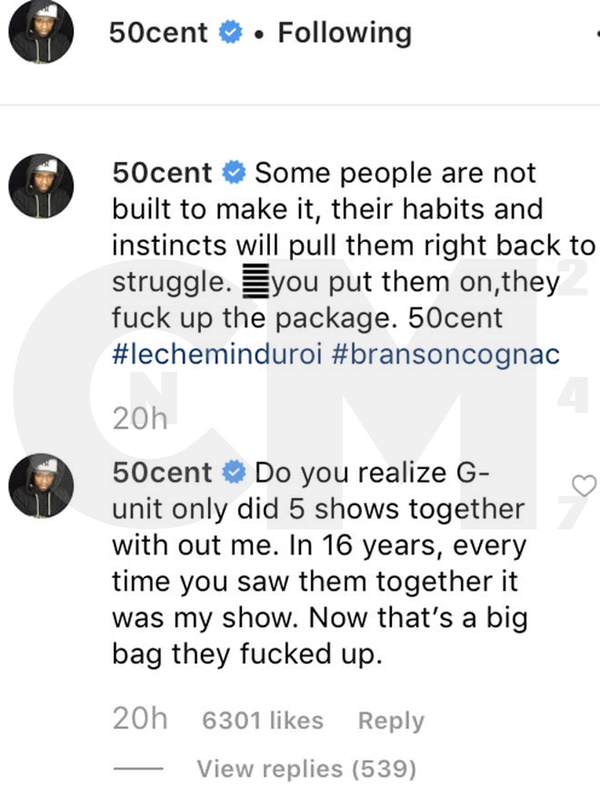 Fifty has undoubtedly been in his own money bag. Now the musician, an actor, a producer, and entrepreneur have learned that he has to do it all to be successful because the G-Unit trio was unreliable.
The industry loan shark looks back at the G-Unit, looking down like he can't see them. Insinuating their careers are O.V.E.R.
The sad part is that Young Buck's new music is actually good. Lloyd has always been a sick rapper, and Yayo is that hype man. G-Unit put out some memorable hits, but its sad none of them can get it together for a third album. We only got that mixtape and EP a couple of years back. It showed no one was into it anymore.
Fifty has undoubtedly been in his money bag. And as well as being a musician, an actor, a producer, etc., we also learned in 2019 that Fif is also the industry loan shark.
Is 50, right?  Thoughts?