New York rapper 50 Cent might have rubbed the rapper MoneyBagg Yo the wrong way about his lady Megan Thee Stallion!
Sometimes, 50 Cent is wrong, kind of like his Power theme remix with Trey Songz, who threatened to slap critics for NOT liking his version.. Anyways, Fiddy took a swipe at MoneyBagg Yo's woman Megan Thee Stallion and he was NOT too pleased about it…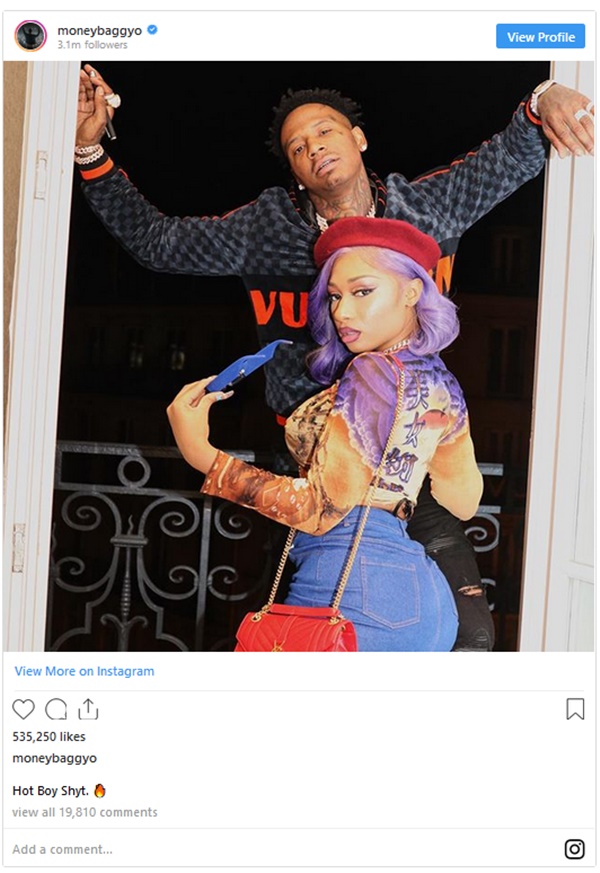 CelebNMusic247.com got word that 50 Cent's social media fingers might have landed him in some serious trouble with MoneyBagg Yo
On Sunday, Power co-creator 50 Cent took to social media with an eyebrow raising comment about hip-hop couple Megan Thee Stallion and Moneybagg Yo.
Well, mainly about Megan Thee Stallion but it don't matter because that is Moneybagg Yo's boo thang.
See, 50 Cent posted a remark in the comment section of a photo of Money and Meg calling his woman a "h-e!"
Fiddy wrote:
All Kinda good looking h-e's out here the presssure a break em. Lol!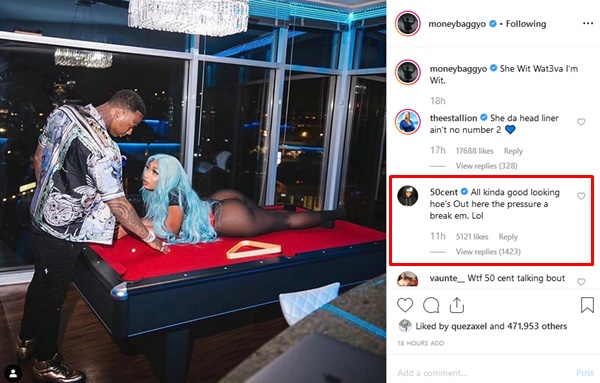 The comment was uncalled for and before you knew it Moneybagg responded to 50 calling Meg a "hoe" and promised him she didn't fit the description.
Moneybag Yo did a post/delete of his response to Fiddy: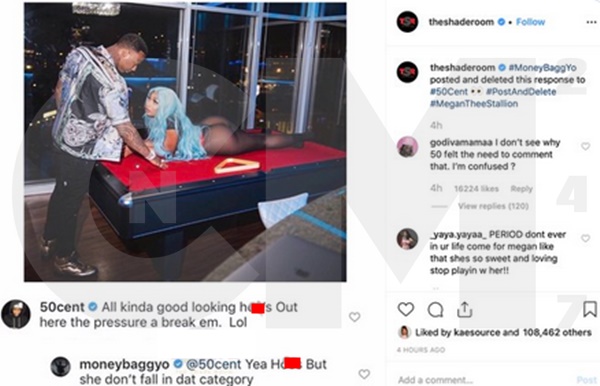 Last month, Meg went to her Instagram page to deliver a must-see Instagram Story clip of herself and Moneybagg.
Megan wanted to set the record straight about speculations she and Moneybagg chasing relationship goals together.
As previously reported Megan's hotties were none too pleased to hear that their leader might be coupled up with Bagg considering that he's got a GANG of kids; seven to be exact. Meg apparently doesn't care. "I don't want kids," she replied in her Instagram comments to a fan who urged her NOT to have the rapper's 8th child. – Bossip