2 Dead After Tom Cruise Crew Plane Crash!?!
On Friday, 2 Dead After Tom Cruise Crew Plane Crash, Hollywood stunt pilot Alan Purwin and South American Carlos Berl both died when their small plane crashed in the Colombian Andes, a mountainous region of Columbia.
Luckily, Yimmy Lee Garlam, the third passenger on the small plane, suffered injuries to his legs, arms, face and chest, according to the authority and San Pedro de los Milagros Fire Department.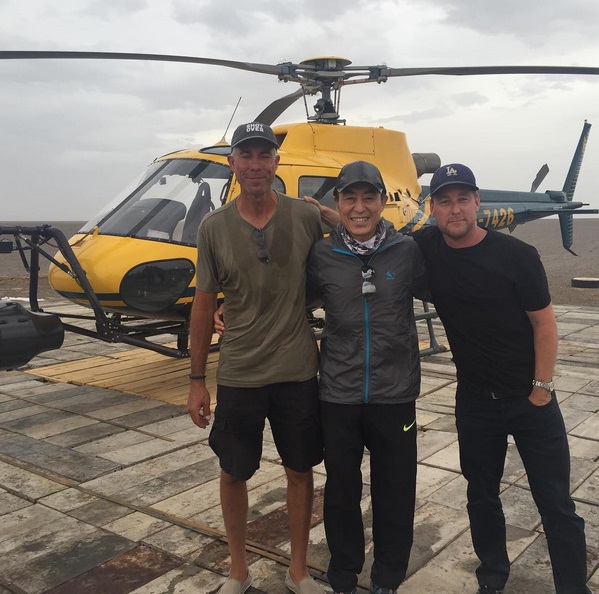 [rpi]
The plane's three occupants had just wrapped up shooting the new Tom Cruise movie, "Mena," CelebNMusic247.com has learned.
Since the tragic news has been reported, Universal Pictures said in a statement:
"On behalf of the production, our hearts and prayers go out to the crew members and their families at this difficult time."
Here are the details of the plane crash:
New details claim that the plane went down in rough terrain, possibly due to the foggy and cloudy conditions during it's flight over the mountains in Columbia.

Purwin, the stunt pilot who died in the crash, had just written about how excited he was to be working alongside Cruise in the new movie on his personal Instagram page.
In a photo in front of a plane while standing next to Cruise, the caption read:
"Pushing the envelope in every way. Working on a super interesting, true story film with Tom Cruise. @apurwin@helinetaviation @shotovercamera @team5aerialsystems @videofort @repinteractive #Colombia @Medellin#SanFranciscoGiants"
According to CNN, some of Purwin's greatest aerial work included films such as "Transformers," "Pearl Harbor," and "Pirates of the Caribbean," to name a few.
CEO Steve Gatena of Shotover in a statement:
"Alan was both a pioneer in the film industry and committed philanthropist."

"His legacy includes many feats such as, conducting the first vital organ transplant mission in Los Angeles, supporting the first response rescue efforts in the wake of Hurricane Katrina, and being the only American Hollywood movie pilot to fly throughout the People's Republic of China."