Amusement Park Ride Injures 12 In Kentucky:
It the last thing anyone wants to happen when on a ride at an amusement park but 12 Injured On Amusement Park Ride.
It happened at the Beech Bend Park in Bowling Green at around 7pm when twelve people, including children, were injured when a swing ride, "Jitterbug,"  tipped over at an amusement park in Kentucky.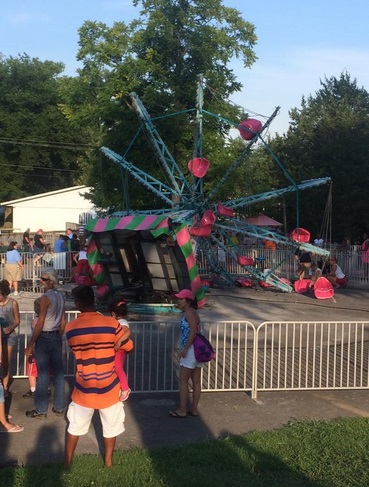 [rpi]
Emergency personal responded after the ride, which suspends riders in the air as it spins around, malfunctioned and toppled over at Beech Bend Park in Bowling Green Saturday evening, according to the Warren County Sheriff's department.
Warren County Sheriff's Office spokesman Stephen Harmon said:
"It actually tipped over. I don't know if the weight wasn't distributed properly or there was some kind of a malfunction with the ride itself, but we're saying that it collapsed."
Police did not know the ages of those hurt, although some were children, or the severity of the injuries.
No one was killed. The injured were taken to hospitals by ambulance and private vehicles, police said.Officials with Beech Bend Park could not immediately be reached to comment on Sunday.