If you are familiar with rapper Zoey Dollaz, then you may already know that his attitude has completely changed about everyone and everything.
However, things have changed for Zoey Dollaz, because being a dad to his son Ashaad has changed everything. Read on…
CelebNMusic247.com has the latest on Zoey Dollaz who has taken to social media to announce his biggest fear at the moment.
Zoey Dollaz is a Haitian/Dominican-American rapper, known for his breakout hit in "Blow A Check" life is different now that he's a dad.
He has a son named Ashaad and he means the world to Zoey.
Over the weekend he revealed that he "didn't care about dying" or "plotting on any n***a and blowing a gun at them." Though, things have changed for Zoey because these days he stated, "I promise ion want a single problem with anybody period if it is one."

Elvis Millord, better known as Zoey Dollaz, goes on to say that his lil man Ashaad "u win," and now, his "biggest fear at the moment is dying."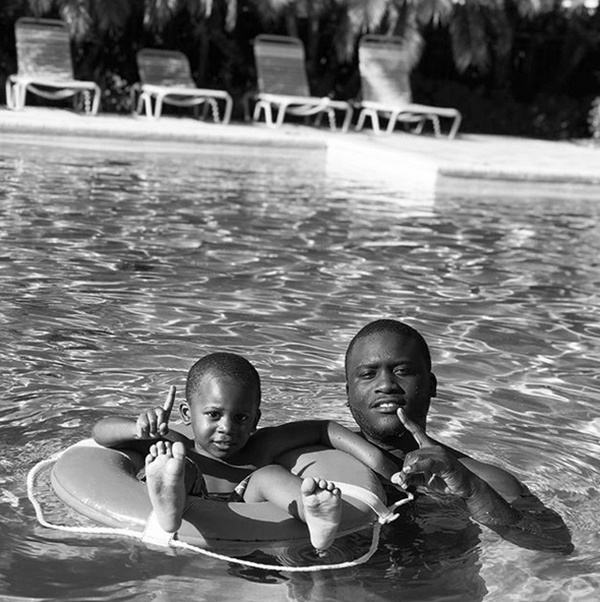 In 2016, Zoey spoke to the Breakfast Club revealing that his song, which was only regional at the time until Diddy remixed it. It was great, but no one would sign him when they all thought he was a Bad Boy artist. He went on to say that he was cool with Future and ended up signing him.
These days the Miami native rapper is tight with Fabolous, Meek Mill, and newcomers like YBN Almight Joe.
The 27-year-old rapper followed the single with a video:
Zoey's song "Blow A Check," which caught the attention of Diddy got remixed and featuring Zoey Dollaz, French Montana:
These days, the once poet turned rapper spits words of wisdom on social media.
He recently dropped a few points to look out for when you living your life:
Watch the ones that mad when u tell em no.. cus most likely they the ones u said yes to every time.
Zoey continues to grind in the studio with his boi GASHi. He adds:
Be humble with your ppls I learned.. noticed I said your ppls… if they not then show em!!
Zoey, who doesn't drink or smoke explains that it's extremely important to rep his Haitian heritage and culture. He focuses on his family and providing for them. His home city is super supportive of his music.
I can careless about what anybody else is doing, that won't stop my run.