Following 50 Cent shutting down Young Buck's new video "Skyscraper" on Youtube, he has retaliated FIRING SHOTS at his former G Unit homie.
Young Buck isn't taking it down face down in a pillow, nope he is coming at 50 Cent straight up. Read on to see why Young Buck threatens 50 Cent…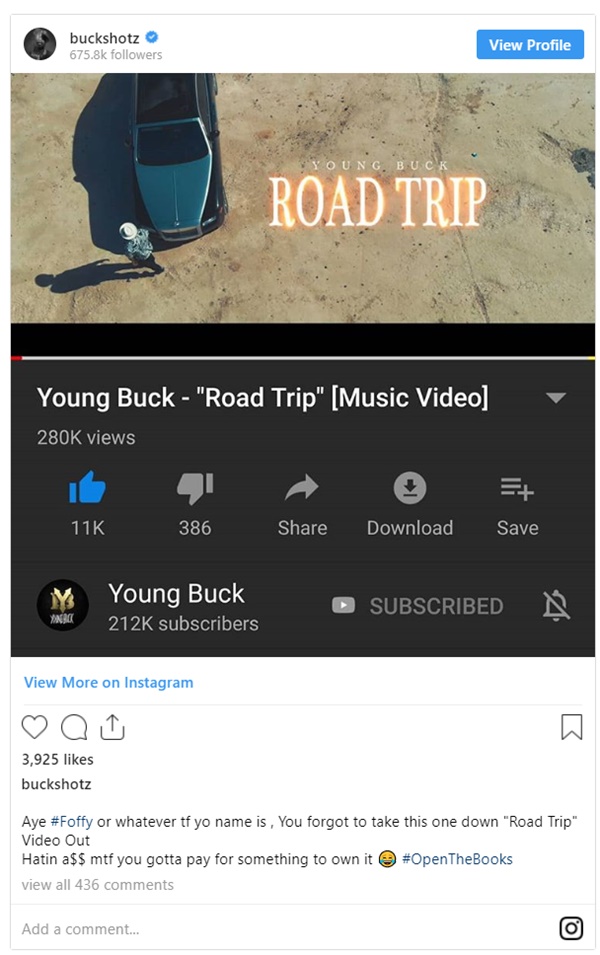 CelebNMusic247.com has the latest hip hop feud between Young Buck and 50 Cent who have been battling out in a very public social feud over the former G Unit member wanting out of his contract.
Young Buck started kicked things off saying "I LOVE That You Hate Me" to 50 Cent on Monday, but now that 50 has continued to sabotage his new music dropping he's ready to be petty.
50 Cent has refused to do so and has continued to verbally slam Young Buck on social media trolling his every move.
Now Buck is FIRING BACK threating 50 Cent that defamation is on the way.
He took to social media on Tuesday night saying:
Aye, #Foffy or whatever tf yo name is, You forgot to take this one down "Road Trip" Video Out…Hatin a$$ mtf you gotta pay for something to own it ? #OpenTheBooks
Many sites reported that 50 Cent took down Buck's "Road Trip" video, but they were incorrect. We told you it was new "Skyscraper" video, but that is what you get from sites that don't know their facts.
Before tonight's post-BuckShotz posted a photo of Fifty swole looking all beefed out writing:
Big #Fofty Say I Owe Him Some Check ? Tell Him #OpenTheBooks ? Compulsive The Ep Out Now #Defamation OTW
This appears to be his first warning shot to let Fofty know we can expect more posts like this one below: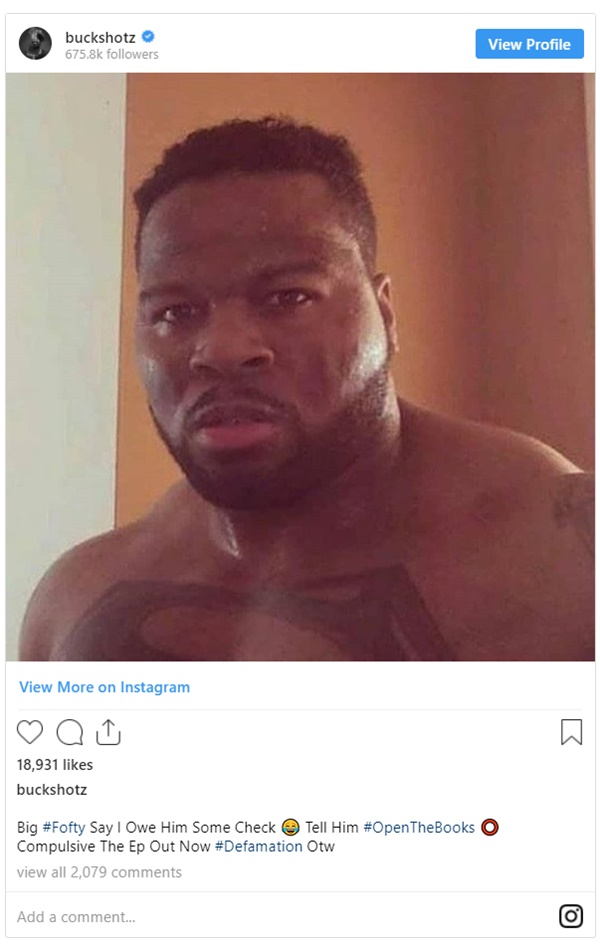 Young Buck finds away around 50 Cent slapping a copyright infringement on him by dropping his "Skyscraper" video on Instagram for fans to check out.