Watch PERTURBATOR's New Video 'Sentient' from his highly anticipated album 'The Uncanny Valley' out May 6!!!
Check out the new video on the flip..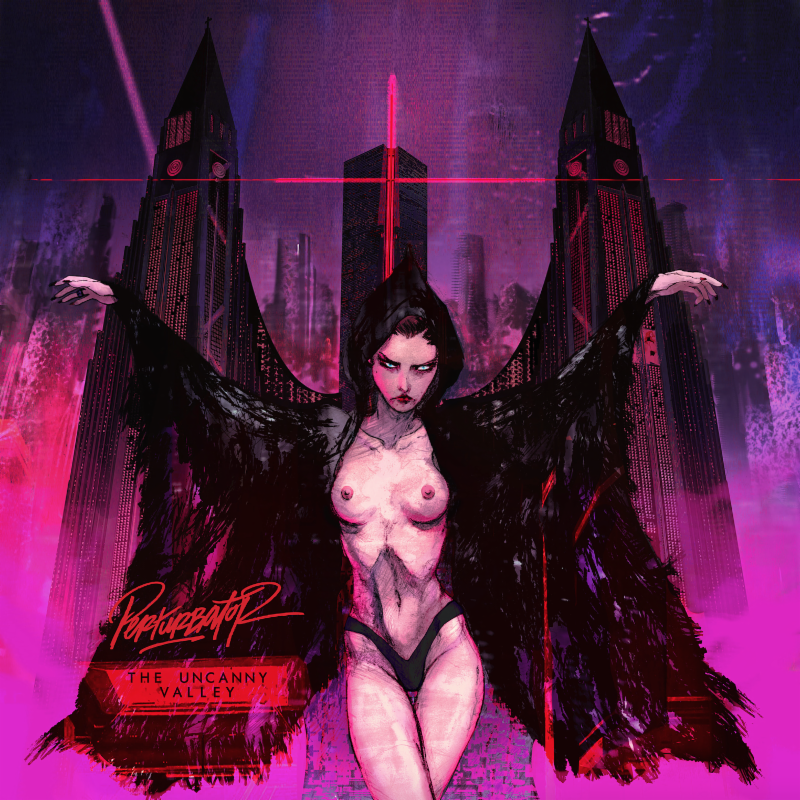 Mastermind James "Perturbator" Kent hits us with an exceptional animated video for his second single "Sentient" from The Uncanny Valley.
Each scene was designed and animated pixel-by-pixel by director and animator Valenberg, hypnotizing viewers into Perturbator's universe – one heavily influenced by the tropes of classic cyberpunk, horror, and science fiction. The sci-fi short film and song combine with sleek emotions and sensations akin to the arthouse thriller Drive, as well as Blade Runner, the films of Dario Argento, and the illustrations of Ariel Zucker-Brull (Perturbator's visual artist).
[rpi]
'Sentient' debuted over at The Creators Project who delved behind the scenes on the video's making and the concepts behind it.
Stay connected:
Watch PERTURBATOR's New Video 'Sentient':
PERTURBATOR is heading out on Tour, Live dates listed below:
March 29 – Lyon, FR – Jack Jack *
March 30 – Cologne, DE – MTC *
March 31 – Strasbourg, FR – La Laiterie *
April 1 – Clermont Ferrand, FR – Poco Loco *
April 2 – Angouleme, FR – La Nef
* – w/ Gost and Dan Terminus
NORTH AMERICAN LIVE DATES TBA
The Uncanny Valley will be released on vinyl, CD and digitally. A special edition release features 16 extra drawings, compiling a full graphic novel for the album; as well as an entire 7-track EP of bonus material – featuring three new tracks, two instrumental versions of tracks that originally contain vocals, one 8-bit version of a previously-released track, and an unreleased demo that didn't make the final cut for The Uncanny Valley.
Perturbator's The Uncanny Valley will be released by Blood Music on May 6, 2016 so get your Pre-Order Here…
1 – Neo Tokyo
2 – Weapons for Children
3 – Death Squad
4 – Femme Fatale (feat. Highway Superstar)
5 – Venger (feat. Greta Link)
6 – Disco Inferno
7 – She Moves Like a Knife
8 – Sentient (feat. Hayley Stewart)
9 – Diabolus Ex Machina
10 – Assault
11 – The Cult of 2112
12 – Souls at Zero (feat. Astronoid)
13 – The Uncanny Valley