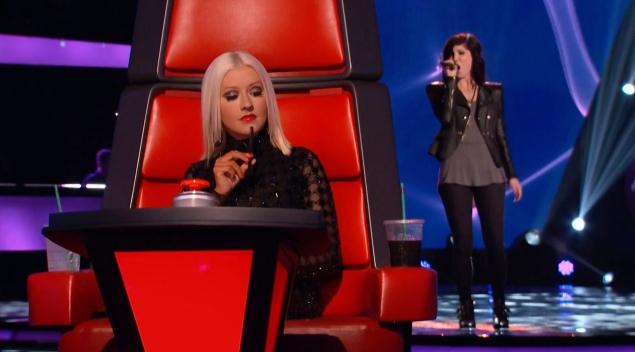 Last night on The Voice, Big Bang Theory star Kaley Cuoco's younger sister attempted to carve her own Hollywood path starting with Monday night's blind auditions.
Having a famous family might get you far in Hollywood, but it doesn't guarantee a Grammy-worthy singing voice.
Luckily for Briana Cuoco, her talent, not her "Big Bang Theory" actress sister Kaley Cuoco impressed judges on "The Voice" Monday night.
The younger Cuoco, 24, has been a personal assistant for her star sibling, 27, as she's risen to fame on several television shows, but singing and making it on her own has always been her dream.
Briana Cuoco said:
"This is what I want to do with my life."

"I don't want to make appointments, take the dogs for a walk, call the plumber … I believe I'm meant to do this for the rest of my life and hopefully this will be the beginning of the journey."
Watch:
Related articles