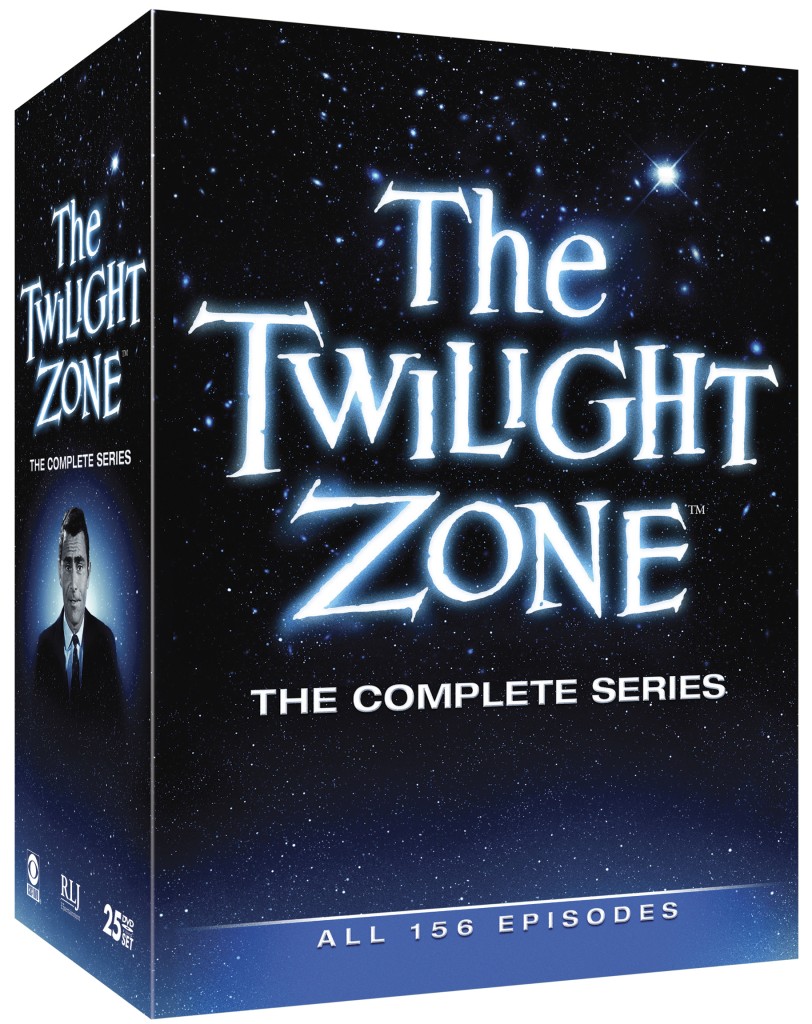 (CelebNMusic247-News) The Twilight Zone: The Complete Series
All 156 episodes of Rod Serling's classic, groundbreaking series in one special box set, The Twilight Zone: The Complete Series!
The Twilight Zone: The Complete Series, available on DVD on Nov. 19, 2013″ on your listings.
Travel to another dimension of sight and sound again and again. The series cast includes Rod Serling, Art Carney, Burgess Meredith, Cliff Robertson, Dennis Hopper, Bill Bixby, Leonard Nimoy, Burt Reynolds, Don Rickles, Jack Klugman, Robert Redford, Lee Marvin, Martin Landau, Telly Savalas, William Shatner and many more!

The Twilight Zone remains television's most treasured anthology program.  The brainchild of writer and narrator Rod Serling — inspired by the pulp comics, novels and sci-fi films of his youth — the series introduced its own special brand of weirdness to viewers on October 2, 1959.  As a program that correctly billed itself as one "of shadow and substance, of things and ideas," The Twilight Zone left indelible tracks — not to mention unforgettable theme music — and directors that included Don Medford, Douglas Heyes and Richard L. Bare.
The Twilight Zone:  The Complete Series
Genre:                        Sci-fi/Fantasy, Television, 60s
Rating:                       NR
Language:                English
Format:                      Black & White
Audio:                         Dolby Digital Mono
Year:                           1959-1964
SRP:                           $169.98
Street Date:               Nov. 19, 2013
Length:                      4524 minutes
Related articles